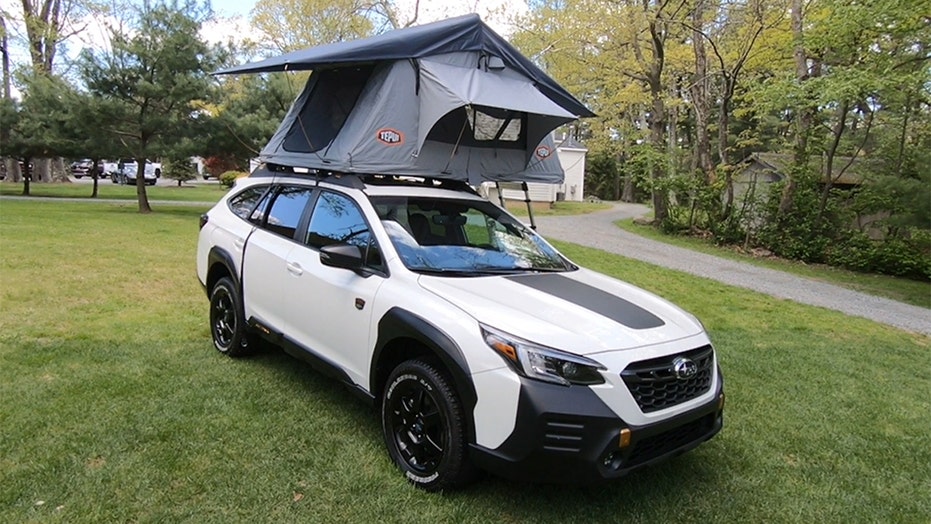 The Outback Wilderness is the most off-road capable version of the popular wagon utility vehicle. Subaru says it didn't design it for the purpose of going 4×4 driving, but rather to get its most adventurous customers to more remote locations for the other fun stuff they like to do like rock climbing, kayaking and searching for bigfoot, I suppose.
It's the first of what will likely become a sub-brand of slightly more extreme machines for Subaru and instantly recognizable by its chunky matte black bumpers, wheel arch protection and giant fender badges, which look inspired by park service logos.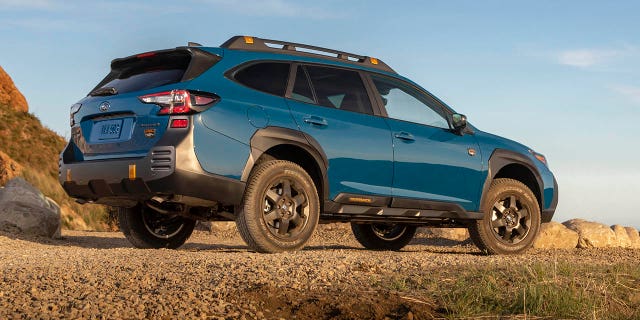 Its suspension has been redesigned and uses longer coils to help increase its ground clearance from Subaru's signature 8.7 inches to 9.5 inches, which is more than some pickups and real deal SUVs offer. It has a front skid plate, four tow hooks hidden behind copper covers and knobby all-terrain tires on 17-inch wheels including a full-size spare mounted to the same rim design.
The all-wheel-drive system has been updated with lower gearing to deliver a little more grunt from the 260 hp 2.4-liter flat-four-cylinder to the wheels through the Outback's continuously variable transmission, and the X-Drive traction management system reprogramed to make the most of it on a variety of surfaces.