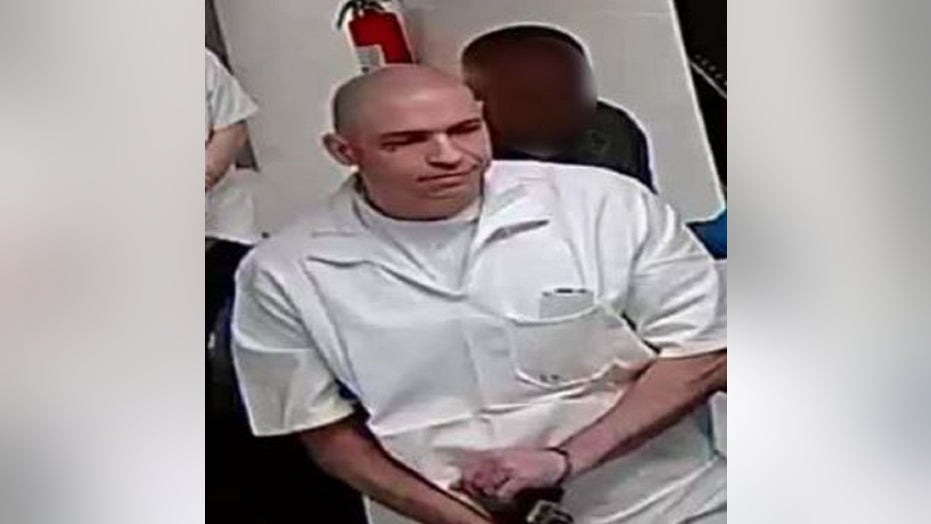 The images released by the Texas Department of Criminal Justice (TDCJ) show Gonzalo Lopez, 46, mientras lo escoltaban a un autobús en la mañana de mayo 12.
He was being transported from the Alfred Hughes Unit outside of Gatesville in central Texas to a prison medical facility in Huntsville. He was being held in a separate, caged area of the bus designed for high-risk inmates, las autoridades dijeron.
During the trip, Lopez managed to break free from his restraints, cut through a metal door and crawled through the bottom of the cage, los funcionarios dijeron. He allegedly stabbed the bus driver in the chest and a hand.
TEXAS LAW ENFORCEMENT SEARCHES FOR ESCAPED CONVICTED MURDERER ON HORSEBACK; REWARD INCREASED