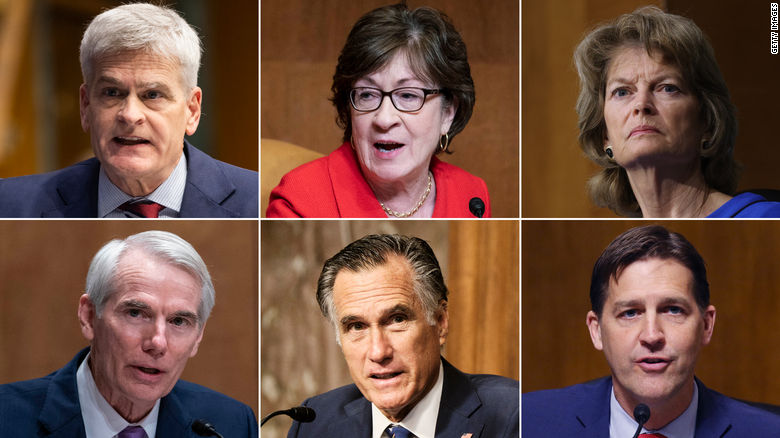 Washington, DC Senate Republicans blocked a bill on Friday to create an independent inquiry to investigate the deadly January 6 Capitol Hill riot.
Six Senate Republicans broke from party leadership to vote in favor of the commission.
Republicans in the chamber faced pressure to vote down the bill from Senate Minority Leader Mitch McConnell, who objected to the proposed legislation, arguing that such a commission could prove politically problematic for the GOP ahead of the 2022 midterms.
These are the six senators who voted to advance the bill:
Sen. Bill Cassidy of Louisiana
Sen. Susan Collins of Maine
Sen. Lisa Murkowski of Alaska
Sen. Rob Portman of Ohio
Sen. Mitt Romney of Utah
Sen. Ben Sasse of Nebraska