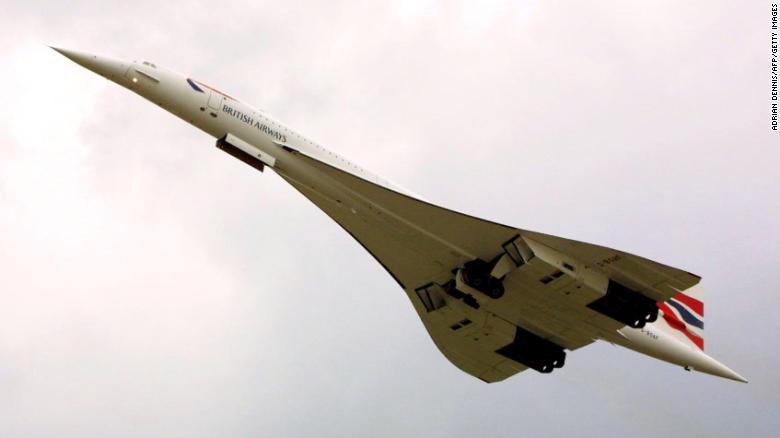 There were few sights more graceful than the Concorde, swooping in to land, its hinged nose drooping like a glistening beak. The sleek white, pencil thin fuselage hasn't been seen airborne since its retirement nearly two decades ago.
But that may soon change. United Airlines just announced
a new leap into supersonic civilian flight,
placing orders for 15 new jets designed to fly at Mach 1.7 that could halve the flight from New York to London to just 3.5 hours. The Overture planes, from a company called Boom Supersonic in Denver haven't been built yet, let alone proven themselves safe; they'll face stringent regulatory checks before they can enter service. But United said the jet will be ready to carry passengers by 2029. Environmental campaigners say supersonic aviation is more harmful than regular flight, but the airline has promised its new bird will use 100% sustainable fuel.
Only two airlines flew
the original Concorde
, Air France and British Airways. The cost of going faster than the speed of sound meant that transatlantic flights were mostly only within reach of the business set and celebrities. The unique selling point was being able to arrive in New York before you left London, thanks to a five hour time difference, quaffing the finest bubbly all the way.
If the new project takes off, passengers can expect to travel from Newark to Frankfurt in four hours and in a real game changer, all the way across the Pacific Ocean from San Francisco to Tokyo in just six hours.
The first age of supersonic flight ended when costs became prohibitive after the 9/11 attacks in 2001. The allure of the Concorde also took a serious hit with a freak accident that brought down one of the Air France planes in 2000. But the new project by United is keeping alive the dream that civilian passengers could soon break the sound barrier again — at least those with deep enough pockets.
As for the rest of us, we'd settle for getting regular, slow coach, international airliners back in the skies following the pandemic.
'Neither optimistic nor pessimistic'
The US is "neither optimistic, nor pessimistic" about the prospects of ongoing talks about rejoining the Iran nuclear deal, but challenges remain, State Department spokesman Ned Price said Thursday. He spoke a few hours after Iran's top nuclear negotiator, Abbas Araghchi, said that the next round of nuclear talks in Vienna could be the final one, according to Iran's state-run news agency IRNA.
Price said the previous five rounds of talks "helped to crystallize the choices that Iran would need to make" to resume compliance with the nuclear deal and had helped "illuminate" what the US would need to do, including lifting sanctions. Nevertheless, Price said rather ominously, "there remain questions as to whether there is a seriousness of purpose and a determination on the part of all parties to resume compliance with the deal."