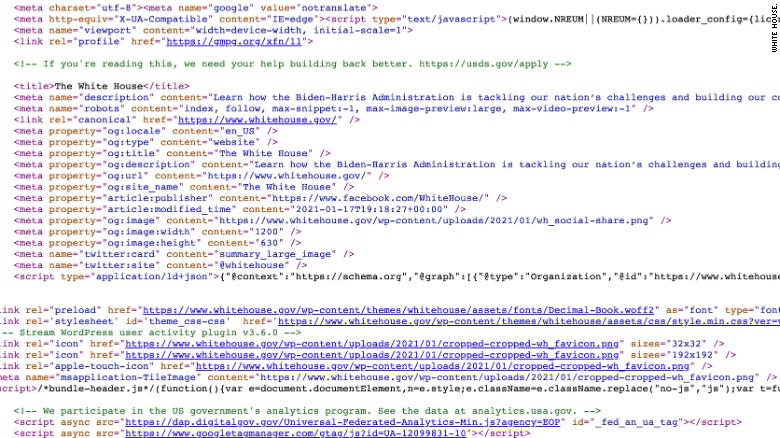 的 White House website has a special message for IT folks who know where to look — and it could lead to a job with the government.
Eagle-eyed Twitter users quickly spotted a comment tag in the site's source code that says
"<!–
If you're reading this
,
we need your help building back better
. https://
usds.gov/apply →
"
The link in the comment directs people to the hiring page of the US Digital Service
,
which is working to modernize the government
"
to deliver better government services to the American people through technology and design.
"