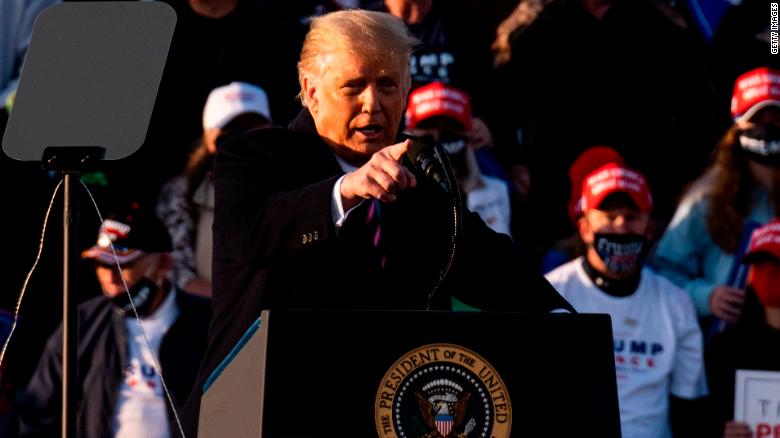 "You have good genes, you know that, right?" Trump said at a recent campaign rally. "You have good genes. A lot of it is about the genes, isn't it, don't you believe? The racehorse theory. You think we're so different? You have good genes in Minnesota."
The President was speaking to a nearly all-White crowd in Bemidji, Minnesota, a city that's about
80% White
in a state that's
even more White
.
"Every family in Minnesota needs to know about sleepy Joe Biden's extreme plan to flood your state with an influx of refugees from Somalia, from other places all over the planet," the President said.
But Trump's words recalled a violent history of eugenics, of how the "right" genes have been treated as a signifier of racial superiority.
So while it's not clear what Trump's intent was in Minnesota, this is the context of the President's recent gene comments.
And for decades, he has effused about genes.
In using suggestive rather than obvious language, the President left just enough room for plausible deniability.
The tack of playing racial politics by taking refuge in abstraction has a long history in Republican circles.
Trump and his defenders might say that the President was merely talking about genes. But depending on who was listening, he was talking about much, much more.