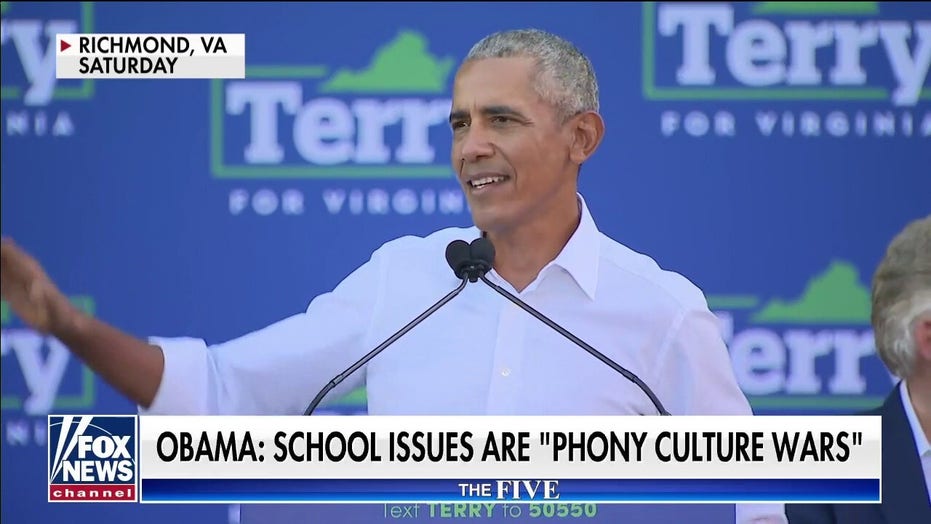 With former Gov. Terry McAuliffe seated behind him, Obama encouraged the crowd to vote for the Democrat while Republican opponent Glenn Youngkin is ignoring actual "serious problems." "That's a shame," the former president said.
En "El cinco", anfitrión Jesse Watters compared Obama to Attorney General Merrick Garland, in that Obama does not understand a pressing topic because he is likely only receiving one-sided information.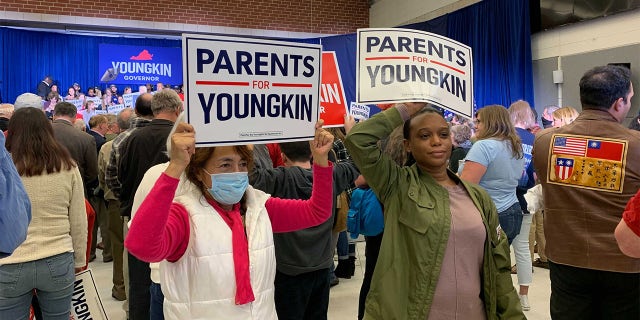 "The AG comes out and bombs and is clueless on the whole thing and I don't want anything to do with it. CNN doesn't cover the story, doesn't even break on CNN and Fox covers it and so Barack Obama says you know that culture war?" él dijo, referring specifically to the outrage in Loudoun County against the school board over critical race theory and transgender curriculum.
"Let's talk about culture wars. This is a culture war his side started that his side is now losing and now he says this is a phony culture war. You don't get to start it and then call it phony once you start losing, that's not how this works," Watters continued.
los "Mundo Watters" host added that Obama appears to therefore believe the outrage is "falso".