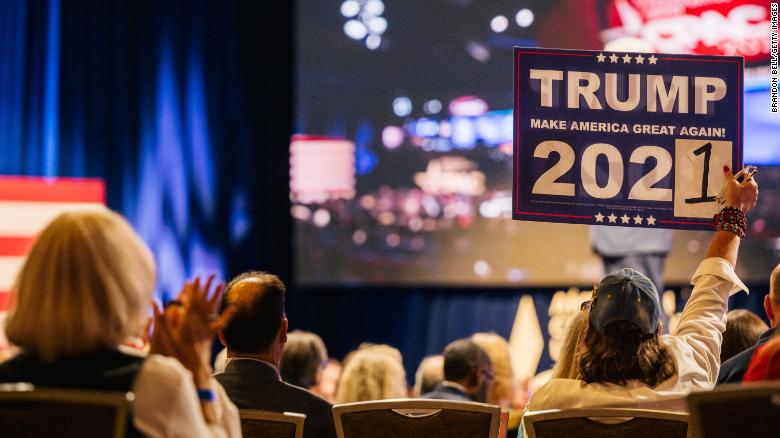 Sign up to get our new weekly column as a newsletter. We're looking back at the strongest, smartest opinion takes of the week from CNN and other outlets.
"What is given may be taken away at any time," writes Irish-born novelist Maggie O'Farrell in her acclaimed novel "Hamnet." Published amid the wave of Covid-19 lockdowns last year, the book is a historical fiction of another era's pestilence, depicting the repercussions of the death of William Shakespeare and his wife's 11-year-old son from bubonic plague in 1596: "The trick is never to let down your guard. Never think you are safe."
Not comforting words, no. But their blunt acknowledgment of vigilance and fear in an unpredictable world resonates as the United States meets the mutability of a post-pandemic landscape — one in which a rising, highly transmissible Delta variant of Covid traverses a politicized map of the vaccine-hesitant.
"Even with this latest incursion" of the variant "the news still shouldn't be that bad," wrote Dr.
Kent Sepkowitz
. The catch, he noted, is that its "contagiousness means that everyone — including teens, and, as soon as it is proven safe, younger children — must get vaccinated. That includes the vaccine-hesitant." His message (with an apology to the state of New Hampshire):
"America! Live free (of vaccine) and (maybe) die."
This week, an analysis by Georgetown University researchers showed a handful of under-vaccinated states — mainly stretching across the South and Midwest, including Texas — were endangering the nation's Covid recovery. And on Thursday, Republican US Sen. Rand Paul vowed to fight the public transportation mask mandate, requiring passengers to mask on planes, as soon as the Senate is back in session next week. Ayelet Haimson Lushkov addressed an open letter to Greg Abbott, the governor of her home state of Texas, who in May moved to bar government entities — including school districts — from imposing mask mandates or requiring vaccinations.
Lushkov implored: "Adults and even teenagers can at least choose their fate. But until a pediatric vaccine is approved for emergency use, young children and their caretakers cannot … Governor Abbott, I didn't vote for you, and I don't agree with your politics. But as a mother of two,
I ask you to help parents as we try to keep our children safe.
Surely, we can all come together to agree on that."
More smart takes:
Another smart take:
After a protracted controversy over whether the Board of Governors at the University of North Carolina at Chapel Hill would grant her tenure (it ultimately did), acclaimed journalist Nikole Hannah-Jones announced that she, along with writer Ta-Nehisi Coates, would instead be joining the faculty, with tenure, at Howard University. The move, and Hannah-Jones's powerful statement explaining it, prompted probing conversations about historically Black institutions (including colleges and universities) and the experiences of Black Americans who learn and work at primarily White institutions.
Another smart take:
Fourteen-year-old Zaila Avant-garde holds three Guinness World Records for dribbling basketballs — and on Thursday with the word "murraya," she became the first African American winner of the Scripps National Spelling Bee. Avant-garde told CNN she hopes one day to play basketball at Harvard before a career in NASA, neuroscience or as an NBA coach.