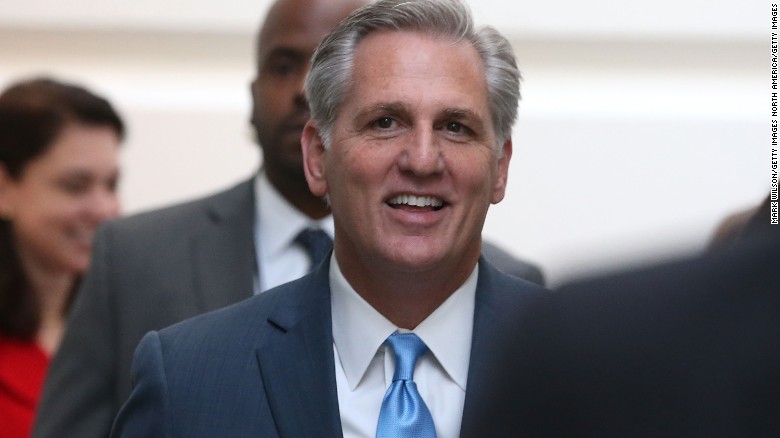 With the redistricting process now more or less complete, we have a relatively clear view of what the House playing field will look like.
The short answer: Good for Republicans. And potentially very good for them.
"Our ratings currently show 214 races at least leaning to the Republicans, 193 at least leaning to the Democrats, and 28 toss-ups — a clear edge for Republicans,"
wrote Kyle Kondik
for the Crystal Ball at the University of Virginia.
To put that in perspective, Democrats
currently hold
220 seats, while Republicans control 208. Seven seats — five previously held by Republicans, two by Democrats — are currently vacant.
The disparity in opportunity is clear when you pull out only the most competitive House contests.
The Crystal Ball rates seven Republican-held seats as "toss-ups" and another three as "lean Republican." One GOP-held seat is listed as "lean Democratic."
Democrats, by contrast, have 21 seats rated as "toss-ups" and 14 seats as "lean Democratic." Plus, the party has eight seats categorized as "lean Republican" and three seats as "likely Republican."
Do the math and you see that Democrats have roughly four times as many very vulnerable House seats as Republicans.
And the Crystal Ball is far from alone in its projections.
The Cook Political Report with Amy Walter, another widely respected political handicapping service,
carries
24 Democratic-held House seats in its "toss-up" category, compared to nine Republican-held seats. Cook also rates 10 Democratic seats as either leaning or likely Republican.
And like the Crystal Ball, Cook has only one Republican-held seat — Illinois' 13th District — rated as "lean Democratic" or worse.
Now, it's worth noting here that simply because a seat is rated as a toss-up (or worse) doesn't mean it's lost for the party that holds it. Campaigns and candidates matter — as does the political environment in which they are running.
But at least on the environment front, the news is not good for Democrats either.
President Joe Biden's approval ratings are consistently stuck in the low 40s (
or worse
), with very little to suggest that will change appreciably between now and November. Inflation remains a problem. The average gas price nationally is
now approaching
$ 5 per gallon.
The Point: Add it all up and Republicans have every reason to be confident that they will not only retake the House in November, but also have a comfortable margin with which to govern.