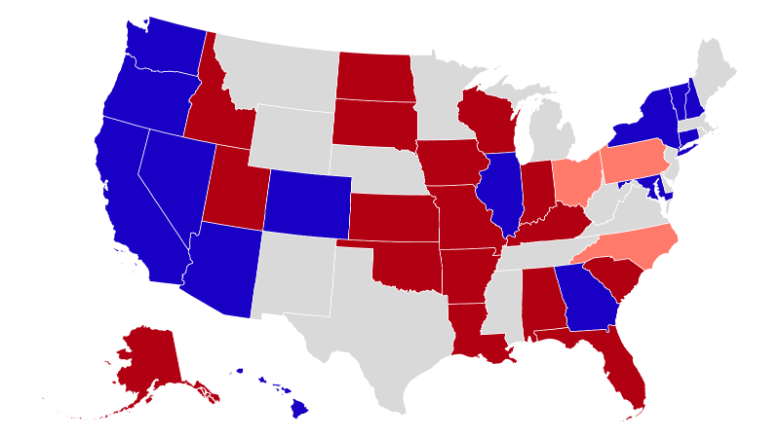 With that in mind, I've put together a list of the five senators up in 2022 most likely to call it quits in the coming months. Yes, I know some of the people on this list have said they are planning to run again. Know who else said that?
Rob Portman
.
These are ranked in the order of retirement likelihood.
1. Sen. Chuck Grassley (R-Iowa)
: Grassley, who is 87 years old, has not yet said whether he plans to run for an eighth(!) term. He told CNN's Manu Raju last Thursday that it would be "
several months
" before he made up his mind. With Republicans now in the minority, Grassley isn't a committee chair anymore, which can't be fun.
2. Sen. Ron Johnson (R-Wisconsin)
: During his 2016 campaign,
Johnson said he would not seek a third term
— although he had hedged on that promise and could still run for Senate, or leave and run for governor in 2022.
3. Roy Blunt (R-Missouri): Blunt is an establishment Republican in a Trump Republican world. And, at 71, he's still young enough to have a career outside of elected office (if he wants it) in the lobbying sector. Blunt still hasn't announced whether he is running again or not — which tells you he is thinking on it.
4. John Thune (R-South Dakota)
: On the one hand, Thune is the second-ranking leader among Senate Republicans. On the other, the top leader — Mitch McConnell — just got elected to another six-year term and ex-President Donald Trump is making news about recruiting a primary challenger to Thune. When asked about 2022 last month,
Thune seemed downright philosophical
.
5. Sen. Patrick Leahy (D-Vermont)
: At 80 and up for a 10th(!!!!) term, Leahy will make every possible retirement list until he makes a formal decision one way or the other — which
he says won't come until the end of this year
. If Leahy retires, Republicans would actually have a chance in an open seat if popular Gov. Phil Scott (R) ran.
The Point: You can bet campaign officials in both parties checked in with every senator on this list following Portman's shocker. But did they change any minds?