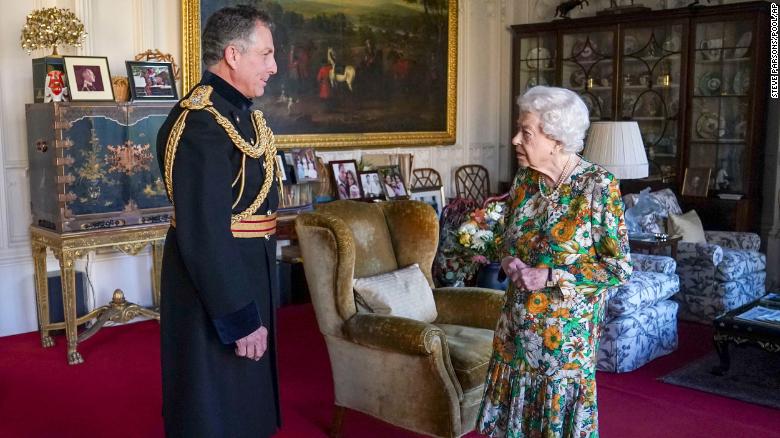 "
Her Majesty received General Sir Nicholas Carter at Windsor Castle today upon relinquishing his appointment as Chief of the Defence Staff
,"
according to Buckingham Palace on Wednesday
.
Dressed in a orange
,
green and white floral dress
,
the 95-year-old monarch was photographed standing as she greeted and spoke with the outgoing general in the Oak Room at Windsor Castle
.
The military audience took place three days after the palace spoke of her regret over having missed the service at the Cenotaph in central London
.
Dit is 'n ontwikkelende verhaal — meer om te kom