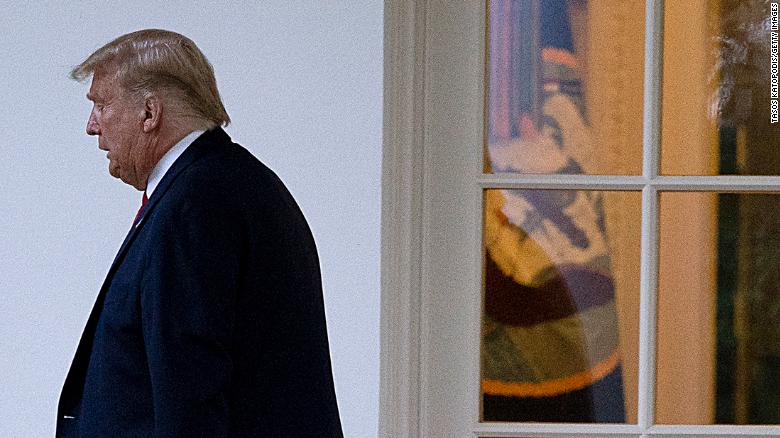 On Tuesday, President Donald Trump abruptly ended an interview with Lesley Stahl of "60 Minutes" and refused to return for a second interview alongside Vice President Mike Pence.
Which makes perfect sense given what we know about the President.
This is a President who has, throughout his life, lived in a self-created bubble. He keeps a very tight inner circle, which he populates, primarily, with family members and "yes" men and women. Anyone who veers from the preferred storyline — which is, always, "you're great, Mr. President" — is either pushed out of his inner circle or fired.
(Note: Ivanka Trump
said
Monday that her father "actually wants to hear from people who vehemently disagree with him." Which is a very funny joke. Except I think she was serious.)
Fox News (all platforms): 115
Wall Street Journal: 10
NBC/CNBC: 9
Washington Post: 8
Reuters: 8
New York Times: 8
ABC: 7
CBS: 7 (including Tuesday's "60 Minutes" interview)
Associated Press: 2
CNN: 0
As the 2020 election has grown closer — and poll after poll suggests that Trump is a clear underdog against former Vice President Joe Biden — the President has retreated deeper and deeper into the comfy confines of the conservative media world — where he is still portrayed as a winner fighting for America and Democrats and the media are deeply corrupted forces, covering up various illegal activities. Or something.
But occasionally, Trump is forced to break out of that bubble in hopes of reaching voters outside of his hardcore base. And that's when the trouble arises. Because actual journalists outside of Trump's self-affirming bubble ask real and tough questions. Questions about his mishandling of the coronavirus. Questions about his trouble with telling the truth. Questions about his questionable Twitter habits.
Trump, with his bubble pricked, responded as he always does — with personal attacks.
Which brings me to Trump's 60 Minutes walkout.
As Collins and Abdallah noted: "Stahl had not yet gone back to get her personal belongings to put her mask back on. She had a mask on from the time she entered the White House and just before the interview began."
Because Trump rarely is forced out of his fantasy bubble, he can't take the heat when real reporters ask him real questions. So he took his ball and went home.