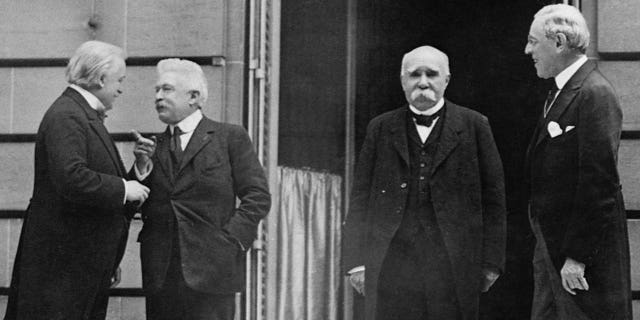 Also on this day:
1838: Britain's Queen Victoria is crowned in Westminster Abbey.
1914: Archduke Franz Ferdinand of Austria and his wife, Sophie, are shot to death in Sarajevo by Serb nationalist Gavrilo Princip, an act that sparks World War I.
1940: President Franklin D. Roosevelt signs the Alien Registration Act, also known as the Smith Act, which requires adult foreigners residing in the U.S. to be registered and fingerprinted.
1968: President Lyndon Johnson signs the Uniform Monday Holiday Bill, which moved commemorations for Washington's Birthday, Memorial Day and Veterans Day to Monday, creating three-day holiday weekends beginning in 1971.
1978: The Supreme Court orders the University of California-Davis Medical School to admit Allan Bakke, a white man who had argued he'd been a victim of reverse racial discrimination.