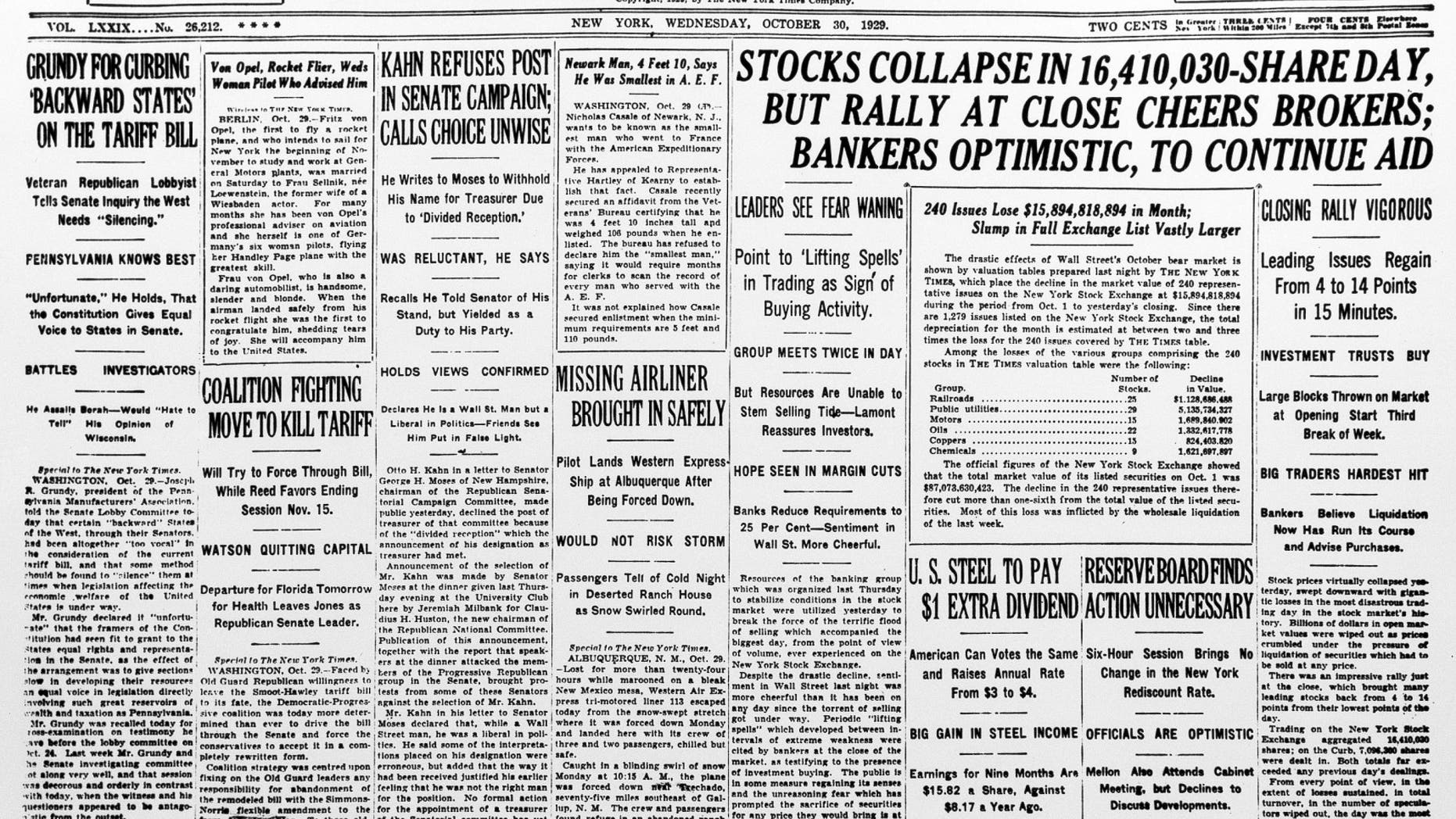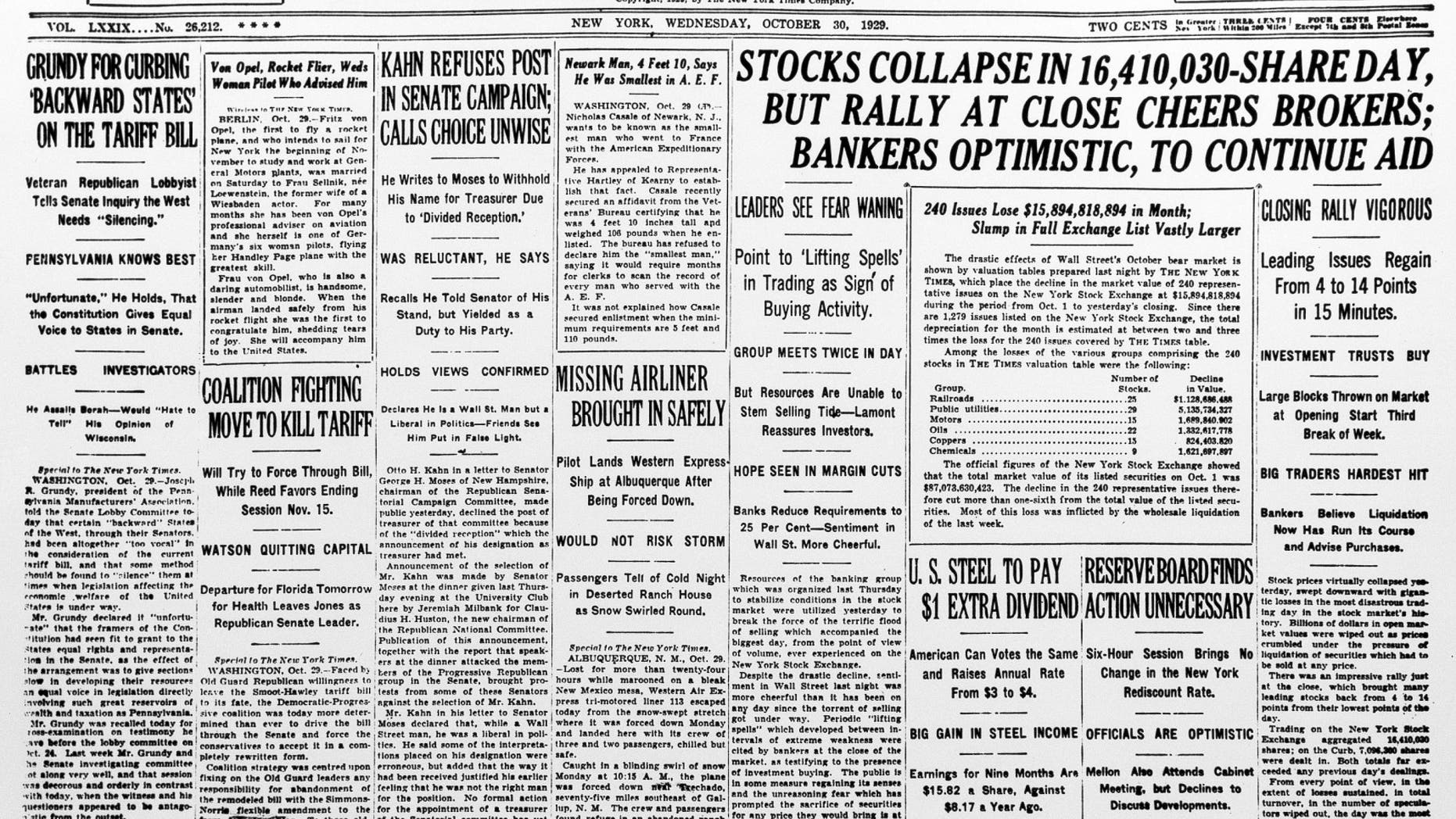 Op hierdie dag, Okt.. 29 …
1929: "Black Tuesday" descends upon the New York Stock Exchange. Prices collapse amid panic selling and thousands of investors are wiped out as America's "Great Depression" begins.
Ook op hierdie dag:
1901:

President William McKinley's assassin

,

Leon Czolgosz

,

is electrocuted

.
1911:

Hungarian-born American newspaperman Joseph Pulitzer

, 64,

dies in Charleston

, S.C.
1956: "

The Huntley-Brinkley Report

"

premieres as NBC's nightly television newscast

.
1987:

Following the confirmation defeat of Robert H

.

Bork to serve on the U.S

. Hooggeregshof,

President Ronald Reagan announces his choice of Douglas H

. Ginsburg,

a nomination that would fall apart over revelations of Ginsburg's previous marijuana use

.
1998: Sy.

John Glenn

, op ouderdom 77,

roars back into space aboard the shuttle Discovery

,

retracing the trail he'd blazed for America's astronauts

36

years earlier

.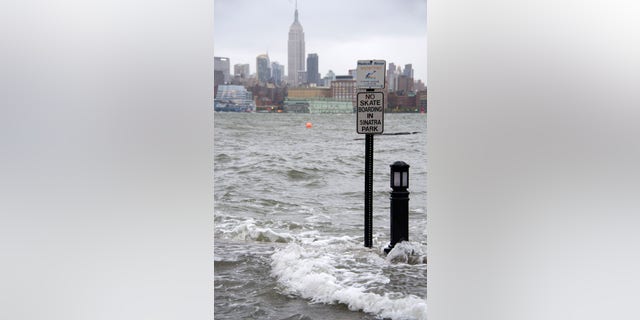 2012:

Superstorm Sandy slams ashore in New Jersey and slowly marches inland

,

devastating coastal communities and causing widespread power outages

;

the storm and its aftermath would be blamed for at least

182

deaths in the U.S

.
2014:

Defense Secretary Chuck Hagel says the military men and women helping fight Ebola in West Africa have to undergo 21-day quarantines upon their return

,

longer than required for many civilian health care workers

.
2014:

The San Francisco Giants win Game

7

on the road for their third World Series title in five years as they defeat the Kansas City Royals

3-2.
2017: Alles behalwe 10

members of the Houston Texans take a knee during the national anthem

,

reacting to a remark from team owner Bob McNair to other NFL owners that "we can't have the inmates running the prison."