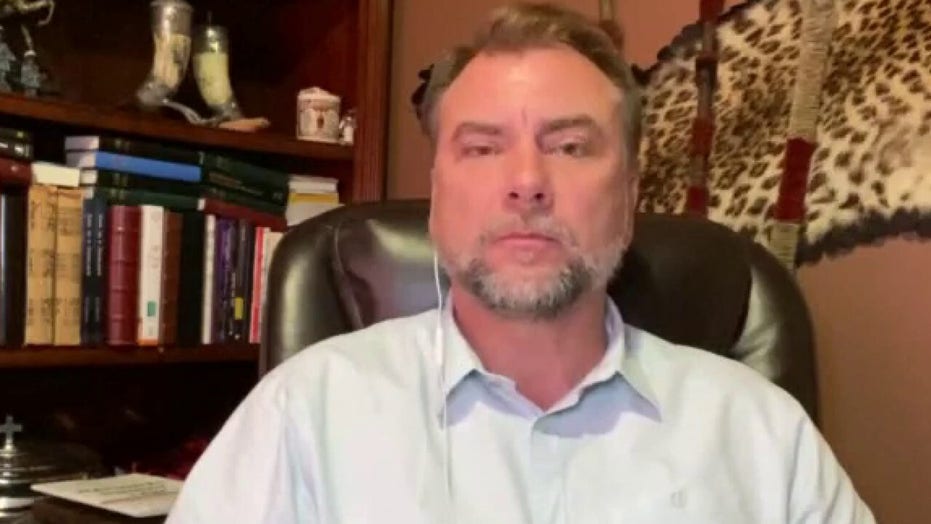 Pastor Artur Pawlowski remains jailed in solitary confinement for 23 hours per day at the Calgary Remand Centre after being denied bail twice, prompting outrage from approximately 10,000 people who have so far signed the congressional letter, according to Cindy Chafian, who is the executive director of Firebrand Action and Media, which organized the initiative.
Pawlowski was arrested for the fifth time since the pandemic on Feb. 7, four days after the pastor delivered a 20-minute speech to the truckers in Coutts, Alberta, during which he urged them to "hold the line" against government overreach without resorting to violence.
Pawlowski also recounted to them the parallels he sees between the Freedom Convoy and Poland's Solidarity movement in the 1980s that ultimately led to the liberation of his native country, despite a crackdown from its communist government.
Pawlowski was ultimately charged on one count of "mischief," one count of aiding in "blocking critical infrastructure" and one count of breaching a bail condition for "not keeping the peace," which was related to probation conditions under which he was placed in October after being arrested following his U.S. tour.
A Crown prosecutor alleged that Pawlowski's speech to the truckers was an "overt threat to violence," according to the CBC, though Pawlowski explicitly told the truckers twice not to resort to violence, according to video of his remarks.
'He was denied water'
Pawlowski first made international headlines last April when he threw armed police out of his sanctuary when they attempted to inspect it for COVID-19 compliance during an Easter service.
The scene was captured in a video in which he refers to the Canadian police as the Gestapo.
After continuing to hold church services in defiance of court orders, Pawlowski has faced repeated dramatic arrests, including in the middle of a busy highway and on the tarmac of Calgary International Airport.
Last summer, he conducted a speaking tour throughout the United States, meeting with lawmakers and warning large audiences that Western governments increasingly resemble the communist regime in Poland he fled as a young man.
Pawlowski's family alleged that he has been treated poorly in prison since his most recent arrest, especially during the first few days of his incarceration.
CANADIAN CLERGY REBUKE TRUDEAU FOR INVOKING EMERGENCIES ACT, OTHER 'TYRANNICAL ACTIONS'
"He was denied water for what he said was about a day and a half, nearly two days," said Pawlowski's son, Nathaniel Pawlowski.