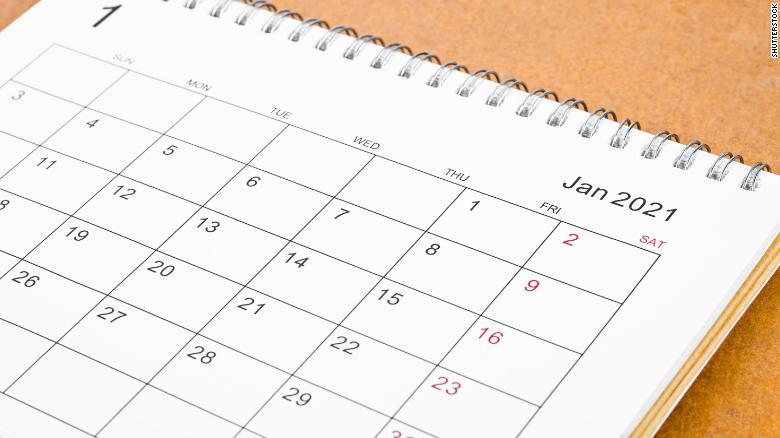 Die volgende tien dae is beslis histories, en dit is nie net vanweë die inhuldiging nie.
Woensdag is die begin van 'n rits
palindroom datums
, dit is datums wat vorentoe en agtertyd dieselfde gelees kan word.
Vir 10 opeenvolgende dae, van 1/20/21 aan 1/29/21, die datums word weerspieël. En, volgens
aan die Boere' Almanak
, dit is die eerste inwydingsdag van die palindroom, met die volgende een wat in 1,000 jaar op Januarie 20, 3021.
Later hierdie jaar, ons sal nog meer palindroom-datums hê — begin met 12/1/21 en gaan tot 12/9/21.
Vir diegene wat die DD / MM / JJ-formaat gebruik — soos in die Verenigde Koninkryk — daar sal nie so 'n palindrome pret wees nie.
Maar in 100 jare, ons het 'n ander datum wat in alle formate 'n palindroom-datum sal wees: 12/12/2121.
Palindrome kan ook frases wees, soos "rotte leef op geen bose ster nie," "nooit vreemd of ewe nie" en "'n man, n plan, 'n kanaal, Panama." Die frase "'N Toyota is 'n Toyota" kan vir ewig as 'n palindroom voortduur, soos in, "'N Toyota is 'n Toyota is 'n Toyota…"
Palindroom is afkomstig van die Griekse woorde "palin," wat beteken "weer, terug" en "dromos," betekenis "hardloop," volgens Dictionary.com. 'N Palindroom, dan, is 'n woord of frase wat op homself terugloop.