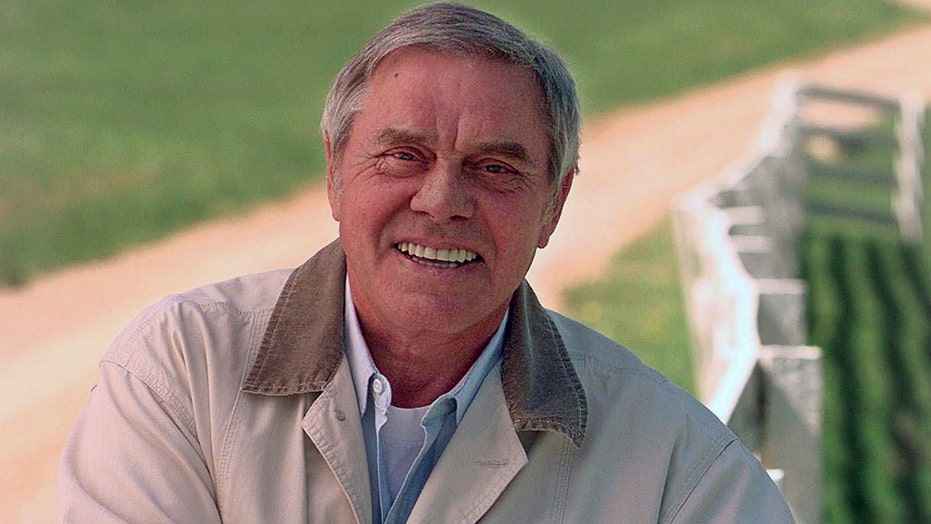 Sy seun, Dean Hall, confirmed the musician's dood on Friday at his home in Franklin, Tennessee.
Bekend as "The Storyteller" for his unadorned yet incisive lyrics, Hall composed hundreds of songs.
Along with such contemporaries as Kris Kristofferson, John Hartford and Mickey Newbury, Hall helped usher in a literary era of Country musiek in the early '70s, with songs that were political, soos "Watergate Blues" en "The Monkey That Became President," deeply personal like "The Year Clayton Delaney Died," and philosophical like "(Old Dogs, Children and) Watermelon Wine."
"In all my writing, I've never made judgments," het hy gesê 1986. "I think that's my secret. I'm a witness. I just watch everything and don't decide if it's good or bad."
SONNY CHIBA, 'KILL BILL' STAR AND MARTIAL ARTS LEGEND, DOOD BY 82
Singer-songwriter Jason Isbell performed Hall's song "Mama Bake A Pie (Daddy Kill A Chicken)" when Hall was inducted into the Songwriters Hall of Fame in 2019.