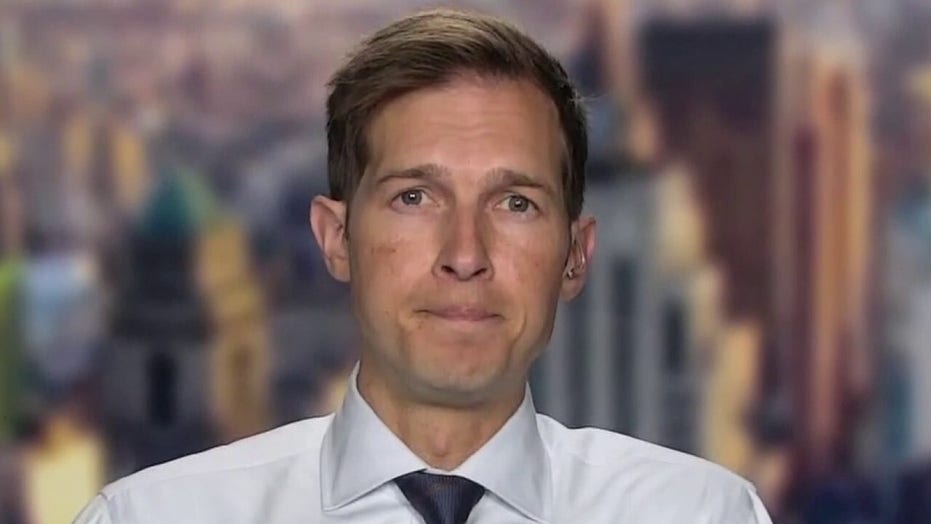 Comments from two leading Republicans on Thursday illustrate that there are some differences within the GOP on how to handle the debt ceiling – even if congressional Republicans uniformly oppose Democrats' rumored approach.
"Even as Democrats crow about how all this spending is so good, so needed, they're petrified to vote for the credit limit increase that would make it possible," Senate Minority Leader Mitch McConnell, R-Ky., said Thursday. He attacked Democrats over their plan to spend more than $ 3 trillion in a budget reconciliation bill and swore that Republicans won't vote to increase the debt limit. 
"They want Republicans to give them political cover for the partisan debt bomb that they'll go on to detonate with zero input from us," McConnell added. 
Rep. Jim Banks, R-Ind., the chair of the House Republican Study Committee, meanwhile said he wants Republicans to extract controls on future spending from Democrats in exchange for raising the debt limit.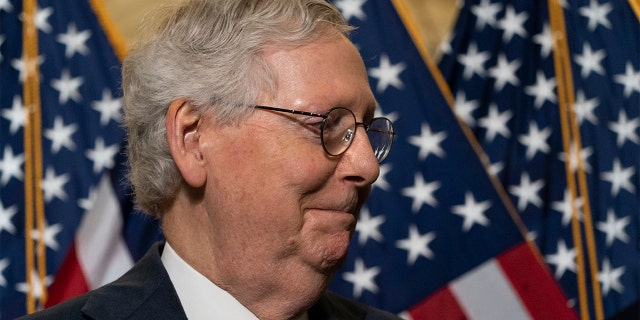 MCCONNELL SAYS GOP WON'T HELP DEMS WITH 'RECKLESS' DEBT PLAN
"Republicans have been consistent in saying we need to institute spending reforms before we increase the debt limit," Banks told Fox News said Thursday. 
"So it's Democrats who are setting up this game of chicken. Voters know we can't continue on our current path. Even 49% of Democrats agree we need to end continuous deficit spending," Banks added. "So it is incredibly important for Congress to heed this wake-up call and stop reckless spending before the consequences of inflation get even worse."
Those comments came after Politico reported Wednesday that Democrats might not include a debt limit increase in their reconciliation package. Instead, according to the report, Democrats would try to get 10 Senate Republicans to join them in raising the debt ceiling under regular order in the Senate. 
That's not acceptable to McConnell. He says he wants Democrats to take responsibility for increasing the debt limit because they are the ones currently proposing massive debt increases.  
"Oh, when the bill comes, they say it's time to split the check," McConnell said. "If our colleagues want…spending and debt to be their signature legacy, they should leap at the chance to own every bit of it."
CONGRESS MISSES KEY DEBT CEILING DEADLINE: WHAT THAT MEANS, WHAT HAPPENS NEXT
But House Minority Leader Kevin McCarthy, R-Calif., appears to be on the same side as Banks, who put out a memo earlier this year saying Republicans should use the debt limit to "force action on our nation's spending problem."
"I think Democrats should put in reforms," McCarthy said when asked about the debt ceiling last month. 
There was even mixed messaging even among Senate Republicans this week. 
"We're looking at conditions that we would want to put on the raising of the debt ceiling," Sen. Kevin Cramer, R-N.D., said on Fox Business' "Making Money" this week. "We need to see some structural changes."
But House Minority Whip John Thune, R-S.D., had different comments Wednesday. 
"They're the ones that are adding to it, and they ought to do that under their 51 vote majority," Thune said. "I can't think of a single Republican who wants to help them do that."
McConnell Thursday didn't seem infatuated with the idea of any GOP engagement on the debt limit – even to demand spending cuts – and is unlikely to push for such a strategy.