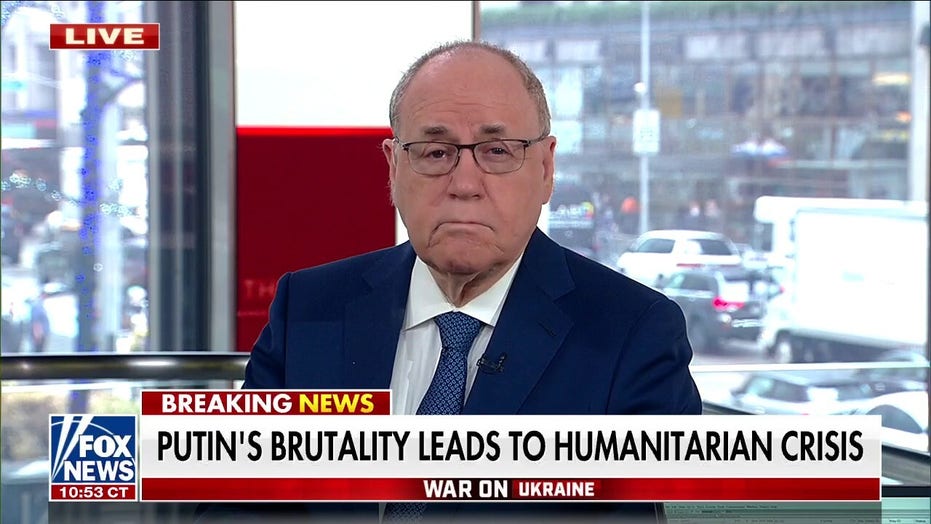 Russian Gen. Roman Gavrilov, of Rosgvardia, the internal military force of the Russian Federation that reports directly to the president of the Russian Federation, was detained by the Russian security and counterintelligence agency, Federal Security Service (FSB), according to Christo Grozev, CEO of the Netherlands-based investigative journalism group Bellingcat.
The reason for Gavrilov's detention wasn't immediately clear. Grozev said one of his sources told him that Gavrilov was detained by the FSB's military counter-intelligence department over "leaks of military info that led to loss of life," while two other sources said the reason was for "wasteful squandering of fuel."
PUTIN'S INHUMANITY IN UKRAINE EMERGES AS CALLS FOR 'SELF-PURIFICATION' OF 'TRAITORS' AS MASS GRAVES ARE DUG
Rosgvardia is a unit of the Russian Federation's internal army that reportedly suffered heavy losses in Ukraine during the three weeks since the invasion began on Feb. 24.
Gavrilov previously worked for the Federal Protective Service (FSO) tasked with Putin's security.
Russian state-run media reported on Thursday that Gavrilov had been fired.
In a message to Telegram, senior United Russia official Alexander Khinshtein said despite his dismissal, reports that Gavrilov had been arrested were "totally untrue."
This comes as Putin said in an address on Wednesday that his country will undergo a "self-purification" van "traitors" as Russian troops continue to bombard Ukrainian civilians and advance toward Kyiv.
"The Russian people will always be able to distinguish true patriots from scum and traitors and simply spit them out like a fly that accidentally flew into their mouths," Putin said on Wednesday. "I am convinced that such a natural and necessary self-purification of society will only strengthen our country, our solidarity, cohesion and readiness to respond to any challenges."