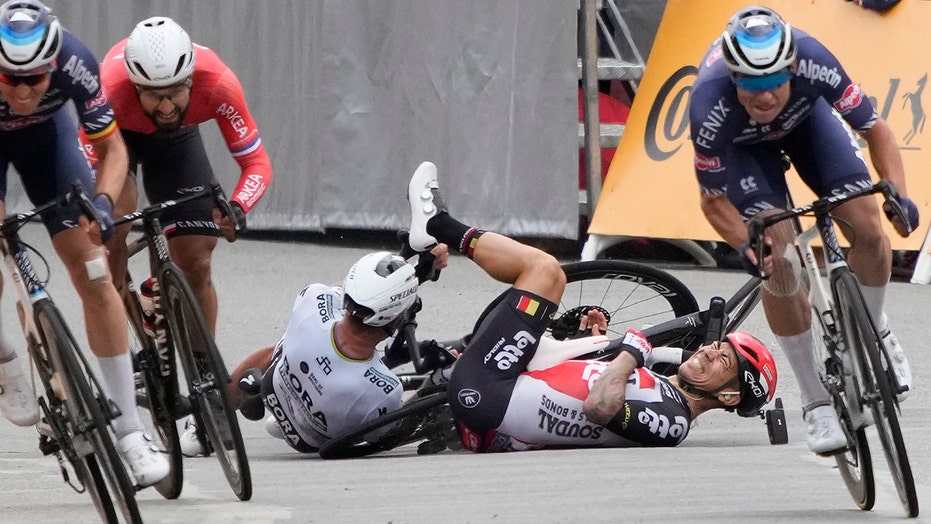 Riders called for better protection after consecutive days of crashes, which started when a spectator flashing a sign for TV cameras caused a massive pileup.
CLICK HERE FOR MORE SPORTS COVERAGE .
On Tuesday, the riders came to a full stop in the first kilometer of the race and then rode slow through the first 10 kilometers in hopes of drawing organizers' attention.