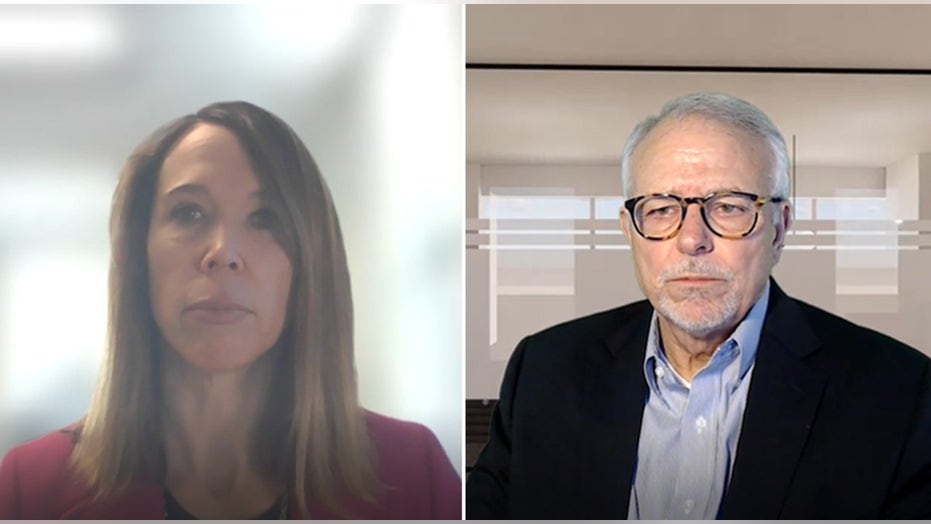 Transportation Intermediaries Association [TIA] president and CEO Anne Reinke told Fox News on Thursday that since trucks were already "beyond capacity" before the president's order, the nationwide supply chain crisis will only worsen. Reinke predicted the mandate would eliminate at least 10 a 15% of drivers.
"It's making the problem that we already saw with bare shelves and high prices even worse," ella dijo.
CANADIAN 'FREEDOM' TRUCKERS MASSIVE VACCINE MANDATE PROTEST CONVOY MAY SMASH WORLD RECORD
The third-party logistics company deployed a presione soltar last week denouncing the implementation of the mandate, stating that TIA is prepared to work with the administration throughout the pandemic but not at the expense of the economy.
Reinke then penned a letter to DHS Secretary Alejandro Mayorkas on Wednesday, requesting a reversal on the "ill-advised and poorly timed" mandato.
"This order is a disastrous scenario for every stakeholder involved," ella escribió. "Our carrier friends are equally as devasted by this order, which as previously noted has been ruled unconstitutional in the United States."
TIA members have expressed concern with the order's inevitable impact on truck availability while facing inflationary rates. SPI Logistics president Joe Chandler, CTB – a TIA member — laid out the importance of transportation on the overall economy.
"Trucking is the pipeline through which the economy flows," él dijo. "And when you choke down on that pipeline, then you're going to cause problems. The pipeline was already full. We already had more loads than we had trucks… It's taken an already difficult situation and made it terribly worse."