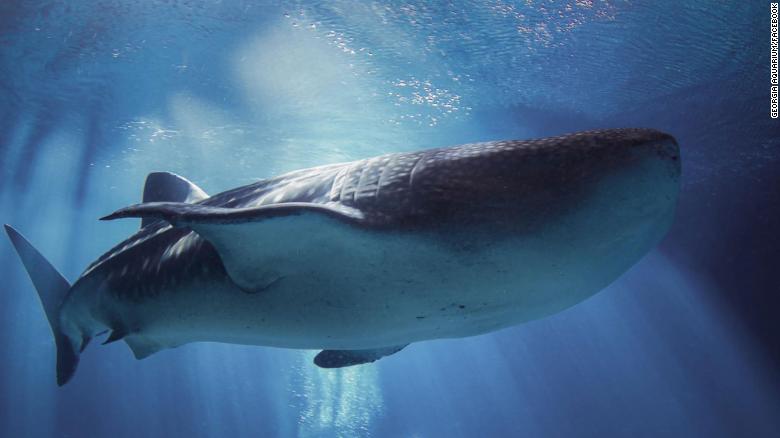 The largest female whale shark at Georgia Aquarium has died, die Atlanta-aantreklikheid aangekondig.
"
Even after exhaustive veterinary and animal care efforts
,
she ultimately passed away
,"
the aquarium said
.
"
She contributed enormously to our understanding of whale sharks and their care
.
Loss is inevitable
,
but that does not make it any less painful
,"
the aquarium said
.
The fish range in length between
18 en 32.8 voete,
but can grow to more than
60 voete lank.
Despite their enormous size
,
whale sharks live on a diet of tiny shrimp
,
krill
,
fish eggs
,
sardines
,
anchovies and other small prey
.
Threats to whale sharks include entanglement in fishing nets
,
boat strikes
,
ingestion of marine debris and micro plastics
,
and in some cases human interference through unregulated tourism
.