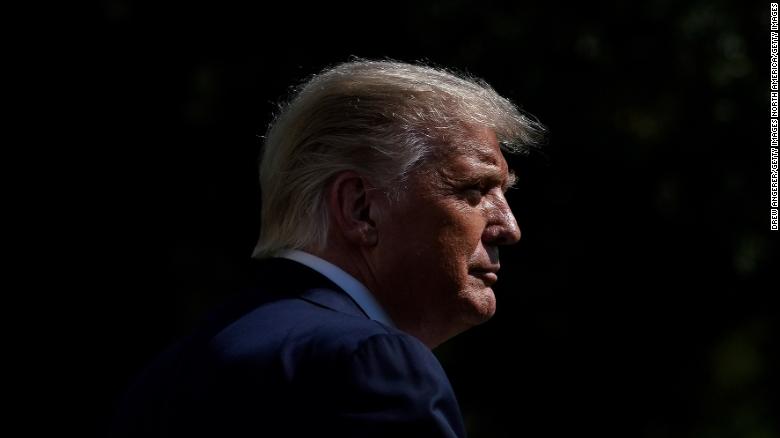 Washington President Donald Trump likes to make the false assertion that, perhaps save for Abraham Lincoln, "nobody has ever done for the Black community" what Trump has done. But what he said — or rather, what he didn't say — during the first 2020 presidential debate on Tuesday illustrated anew just how repellent he is on matters of race.
"Are you willing, tonight, to condemn White supremacists and militia groups and to say they need to stand down?" the moderator, "Fox News Sunday" anchor Chris Wallace, asked Trump.
Shrugging, the President equivocated.
"Sure, I'm willing to do that. But I would say almost everything I see is from the left wing, not from the right wing," he said.
When Wallace and Biden pressed Trump to be specific in his condemnation, tossing out "White supremacists" and the "Proud Boys" as suggestions, Trump obfuscated.
The group itself claims that it doesn't have links to White supremacists.
The fact is, Trump's base is made up largely of non-college-educated White voters, and he's long extended open arms to groups pushed to society's margins for their fringe views. And when the President does try to appeal to Black voters, he makes his pitch in economic terms.
But governing isn't just about strengthening the economy. It's also about making people, and not only White people, feel safe in their skin, a task that the President has repeatedly failed to accomplish.
Even beyond not bringing himself to outright condemn White supremacy, everything Trump had to say — or not — to Black voters on Tuesday tells you that few believe those who say that he's not racist.
Instead of discussing those topics, though, Trump deflected and sought sanctuary in his usual talking points: Biden's endorsement of the 1994 crime bill, gauzy appeals to patriotism and "law and order." Not once did he grapple with the reality of systemic racism.
"You're living in poverty, your schools are no good, you have no jobs, 58% of your youth is unemployed — what the hell do you have to lose?" he asked.
On Tuesday, Black voters seemed to get their answer, as they have so many times over the past four years, as an updated Proud Boys logo circulated online. On it was the President's "stand by" remark.