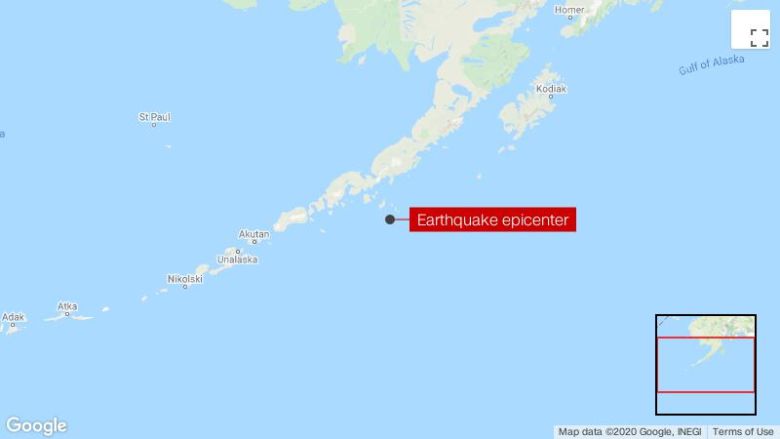 A tsunami warning was issued Monday after a preliminary magnitude 7.5 earthquake struck near Sand Point, 알래스카.
The warning
was for the Alaska Peninsula and South Alaska
,
according to the National Tsunami Warning Center in Palmer
, 알래스카.
"
For other US and Canadian Pacific coasts in North America
,
the level of tsunami danger is being evaluated
.
Further information will be provided in supplementary messages
," 기관은 말했다.
The earthquake's epicenter was recorded less than
60
miles from Sand Point
,
near the Aleutian Peninsula in the southwestern part of the state
.
"
We did feel it
,"
Sand Point Clinic employee Lorna Osterback said
. "
This is a big one.
"
Osterback said residents of the town will be heading to higher ground away from the shoreline in the wake of the large quake as they wait out the tsunami threat
.
"
We expect we will have another one in about half an hour
,"
noted Osterback
. "
We're right on the fault line
.
I grew up here and it's kind of normal.
"