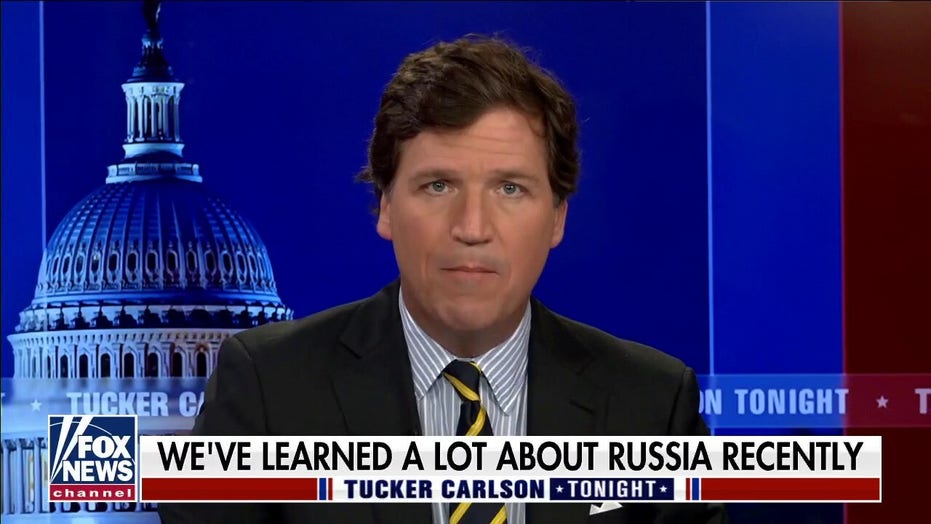 You may have asked yourself: When will Joe Biden ever stop talking about Russia? Will very soon, actually. In fact, he seems to be losing his train of thought right now. But don't worry, he'll be back to it. Russia is a very comfortable topic for Joe Biden. He enjoys talking about it much more than talking about, say, inflation, or crime, or fentanyl deaths or about how half the population of Haiti appears to be showing up in Florida in leaky boats. 
Those subjects may interest you since you live in this country, but not Joe Biden, despite appearances, Biden doesn't actually live here. In his head, Joe Biden is floating high above the Sea of Azoff, swooping in over south-eastern Ukraine like a Botox superhero just to make sure everything's OK with his little buddies, the Ukrainians. Joe Biden is a protector that way. 
CHRIS STEWART: THIS IS BIDEN'S LAST CHANCE TO DETER PUTIN IN UKRAINE
But he's also, at the same time, a scholar and a teacher, not a credentialed educator like the doctor he's married to. Joe Biden didn't go to community college in Delaware for a doctorate in diversity studies. He's just a civilian. But Biden can still lecture with the best of them. If you signed up for his "Intro to Russia is Bad" class this semester, you will not be disappointed. Professor Biden knows that material cold. 
So what have we learned so far? Well, first and foremost, Russia is bad. That's the name of the course. It's the entire syllabus, actually. It may be the only fact you will come away with after months of heavy coursework. Russia is bad. Learn that and you will ace the exam.