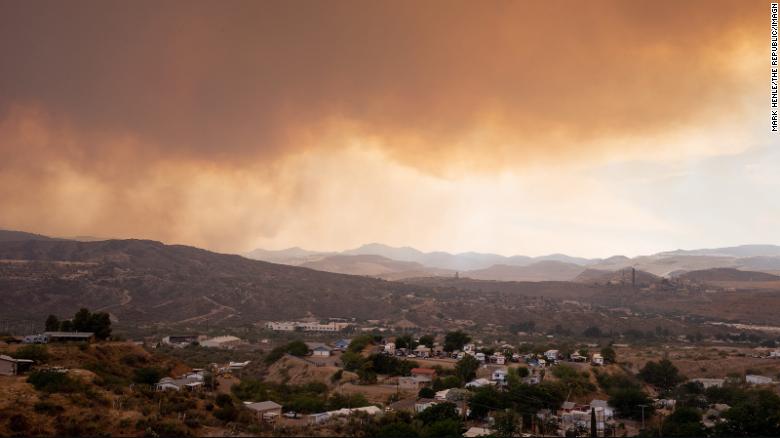 Two large wildfires in eastern Arizona continue to grow, ma ci sono stati progressi con uno degli incendi nel ridurre la minaccia per le comunità vicine, i funzionari hanno detto martedì.
While the Mescal Fire has grown since Monday
,
authorities told some residents on the San Carlos Apache Reservation they could return home
.
"
Firefighters have been successful in reducing the fire threat to important infrastructure
,
resources and communities
,"
fire officials said
.
The blaze
,
the cause of which is under investigation
, è 23%
contained
.
The Telegraph Fire
,
burning since last week
, è 0%
contained
.
"
Firefighters continue around-the-clock efforts to protect communities and other values at risk from the fast-growing Telegraph Fire
," secondo
to a post
on a
pagina Facebook
set up for the fire
.
The Gila County Emergency Management agency is giving away N95 masks to individuals in nearby areas that are sensitive to smoke
,
according to a post on the Facebook page
.
Officials think the fire was started by a person but are still investigating the cause
.
No deaths or injuries have been reported in either fire
.