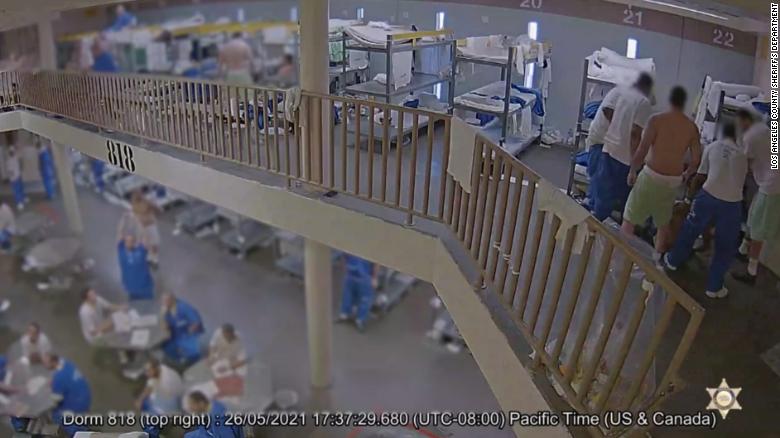 洛杉矶县当局表示,本周早些时候,北县惩教所囚犯的快速思维帮助挽救了至少两人的生命.
周三晚上,
deputies and staff in the facility responded to two inmates in medical distress and found the two unconscious and
"
suffering from possible overdoses
,"
a news release
from the Los Angeles County Sheriff's Department said
.
But fellow inmates had already administered Naloxone
—
also known as Narcan
—
to those two people
,
preventing what could have been a
"
potential tragic outcome
," 发布说.
The sheriff's department recently kicked off a pilot program
—
at the direction of Sheriff Alex Villanueva
—
that allows inmates access to Narcan
, 发布说.
Inmates watch an instructional video on how to administer the drug during an orientation
, 它添加了.
After deputies and staff responded to the two inmates
,
a third person soon began to complain of dizziness and all three were treated by medical staff and taken to a local hospital
, 发布说.
Several hours later
,
they returned to the facility
.
"
With opioid overdoses on the rise
, (
the Los Angeles County Sheriff's Department
)
wants to ensure that inmate safety is of utmost priority
,"
Villanueva said in
一份声明
在推特上.
"
I have implemented a Narcan Custody Pilot Project
.
In less than ten days the pilot project saved three inmates from an opioid overdose
," 他说.
If the program continues to save lives
, 发布说,
the department will expand it to all custody facilities
.