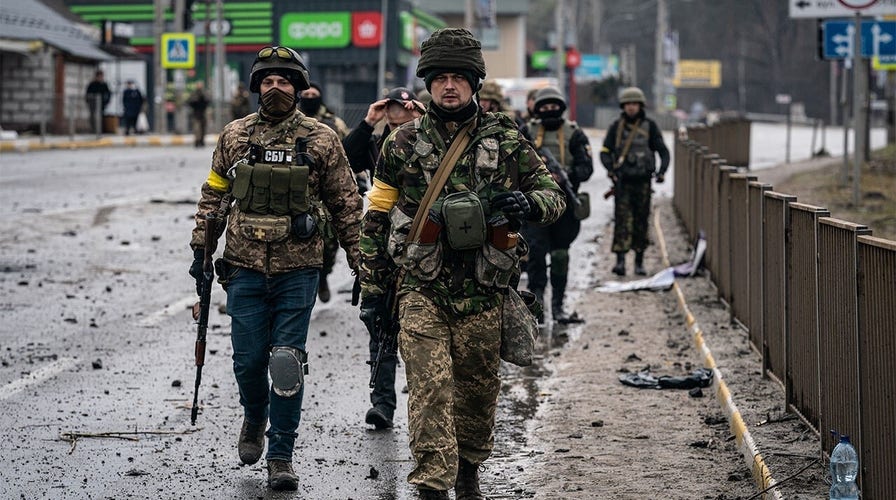 Oleg Moskalenko, a Ukrainian businessman and university professor from a town on the outskirts of Kyiv, was taken prisoner by Russian forces in early March, then was tortured and interrogated for a week before being set free in the middle of a forest and eventually finding his way back to safety. 
Moskalenko, 53, detailed the ordeal in an interview with Fox News Digital from Warsaw, Poland, where he is currently recovering after losing multiple fingers, a third of his right foot, and three toes on his left foot.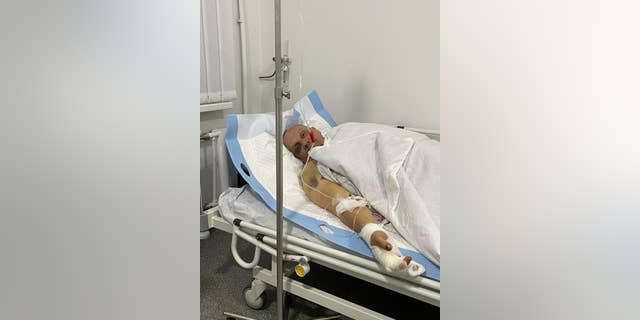 When the war broke out on Feb. 24, Moskalenko and his family initially wanted to stay in their village of Severynivka, but after his neighbor's house was destroyed in an explosion on March 3 and as the fighting grew closer, Moskalenko knew he had to take his family to Poland, where they could be safe. 
"I decided that I have to move my family, my friends out of Ukraine. We take all our things, visas, go to the Polish border," Moskalenko said. "After that, from the Polish border, I head back to my house because I would like to take some clothes, some important things, some papers." 
On March 7, as he returned to his home near Kyiv, he was accosted by Russian soldiers. 
"They were really aggressive. They took me out of the car. They put me in handcuffs," Moskalenko said. 
The Russians put a bag over his head so that he couldn't see anything and drove him to a base they had set up. 
"They put me in a hole in the ground, a pit. It was approximately two meters deep," Moskalenko said, noting that he had lost his shoes and didn't have necessary clothing for the freezing temperatures. 
RUSSIAN MISSILE STRIKE NEAR ODESA KILLS 18 UKRAINIANS, INCLUDING 2 CHILDREN, GOVERNMENT SAYS