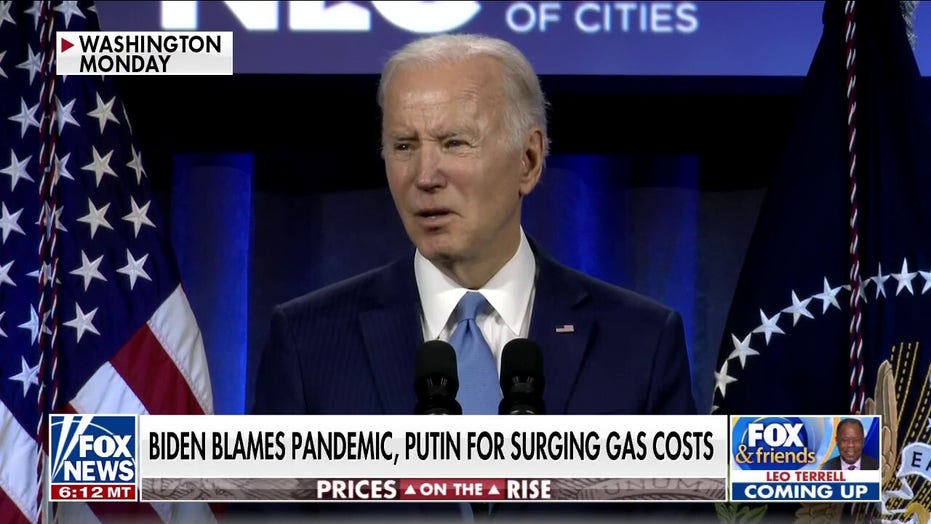 什么时候 俄国 first invaded Ukraine on Feb. 24, Lysova, like many Gen Zers, took to TikTok. But she didn't expect to garner more than 16 million views on a video of herself dancing around in a bathrobe in her kitchen trying to make light of the fact that "Russia attacked us," forcing her to leave in a few hours.
Playing a clip of the 2009 歌曲 "Who's That Chick?" by David Guetta, and featuring Rihanna, Lysova, still in her bathrobe, continues to smile and show off her dance moves, as words pop up on the screen.
"When you woke up at 5 上午. to the sounds of explosions and everything trembling and realize that Russia declared war on u so u r packing you sh1t and dipping," 她写了.
"Love Russia," she quipped, ending that the second TikTok was viewed more than 1.1 万次.
Describing it both as shock and a coping mechanism, Lysova told Fox News Digital on Monday that when she created the video at the onset of the war, she did not fully comprehend what was happening or the effect that Russian shelling would have on the Ukrainian people in the three weeks to come.
[object Window], BATTERED BY RUSSIAN SHELLING, TO WELE 3 EUROPEAN PRIME MINISTERS BEFORE 35-HOUR CURFEW TAKES EFFECT
Not 'some kind of a dream'
"At the moment, you don't really realize what's happening," 她说, now safe and speaking via Zoom from her Swiss dorm room. "It really took some time for me to understand that it's actually going on, and it's not like it's some kind of a dream that's happening – because it was really unexpected."
"A few days before, I heard the news that basically, 喜欢, there was some tension between Russia and Ukraine, like many people were talking about how Russian troops are standing on the border of Ukraine," 她记得. "But a lot of people were skeptical about it, and they were like, '没有, the war is not going to happen' because it seems so unrealistic – you never know what's going to come to you."
"在 5 上午, I woke up to everything, 喜欢, shaking, 我当时就像, 'Wait, what was that an earthquake?'" Lysova said. "And then I heard a second explosion, 我当时就像, '是的, 那是 – that's war.'"