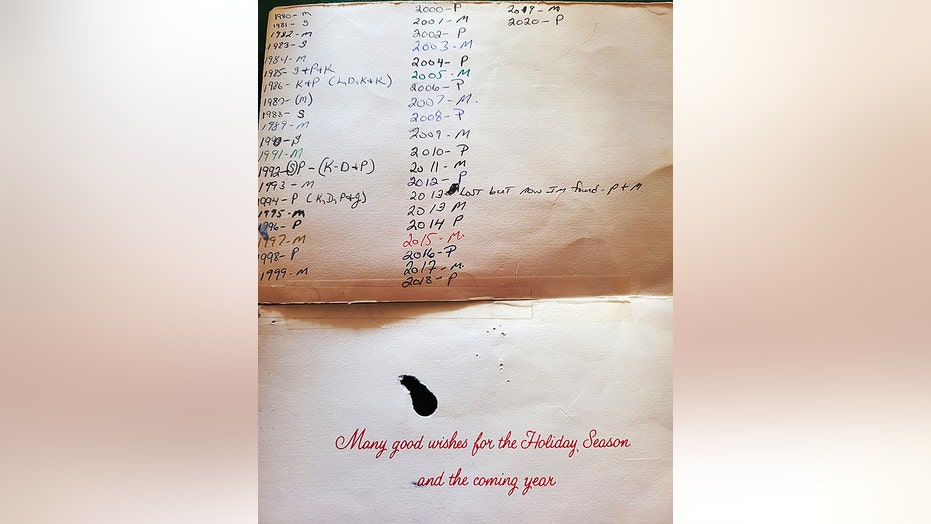 Petillo, 64, from New Jersey, and Matthews, 60, from Florida, have been sending the same Christmas card back and forth since 1980, even as they lost touch throughout the years. 
The unique holiday tradition started when Petillo received a Christmas card in the mail 41 years ago. The card had no signature and no return address, Petillo told Fox News. 
TEXAS MAN'S LIL JON CHRISTMAS LIGHTS SEQUENCE GOES VIRAL
She said she decided to keep the card because of the mystery. 
"It was like a secret admirer type thing," Petillo told Fox News. "Who would send me a card without [a signature]?" 
A few days later, Matthews and her then-fiance went to Petillo's house for dinner and Petillo showed Matthews the unsigned card. Matthews told Fox that she recognized it immediately. 
"We had a good laugh about it," Matthews said.