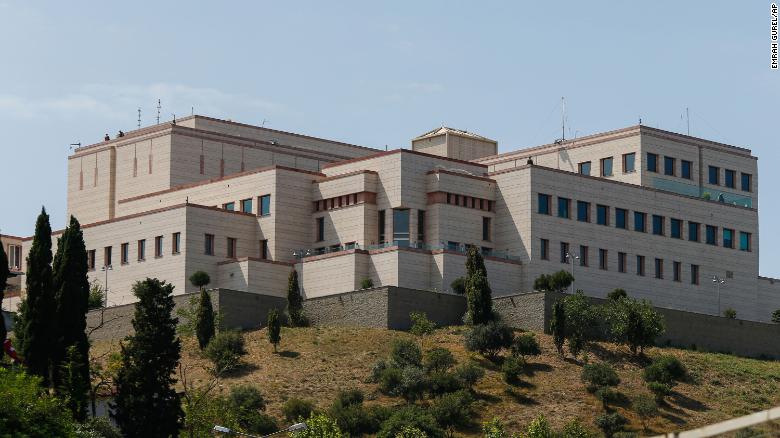 Die Amerikaanse sending in Turkye het Vrydag 'n waarskuwing aan Amerikaanse burgers gerig oor 'n moontlike bedreiging vir terreuraanval in Istanbul en elders in die land.
Die Amerikaanse missie "het geloofwaardige berigte ontvang van moontlike terroriste-aanvalle en ontvoerings teen Amerikaanse burgers en buitelandse burgers in Istanbul, insluitend teen die Amerikaanse konsulaat-generaal, sowel as moontlik ander plekke in Turkye," volgens 'n veiligheidswaarskuwing wat Vrydag uitgereik is.
Die waarskuwing het Amerikaanse burgers aangespoor "om versigtiger te wees op plekke waar Amerikaners of buitelanders kan saamtrek, groot kantoorgeboue of winkelsentrums ingesluit."
CNN het die departement van buitelandse sake uitgereik vir bykomende inligting oor die bedreiging.