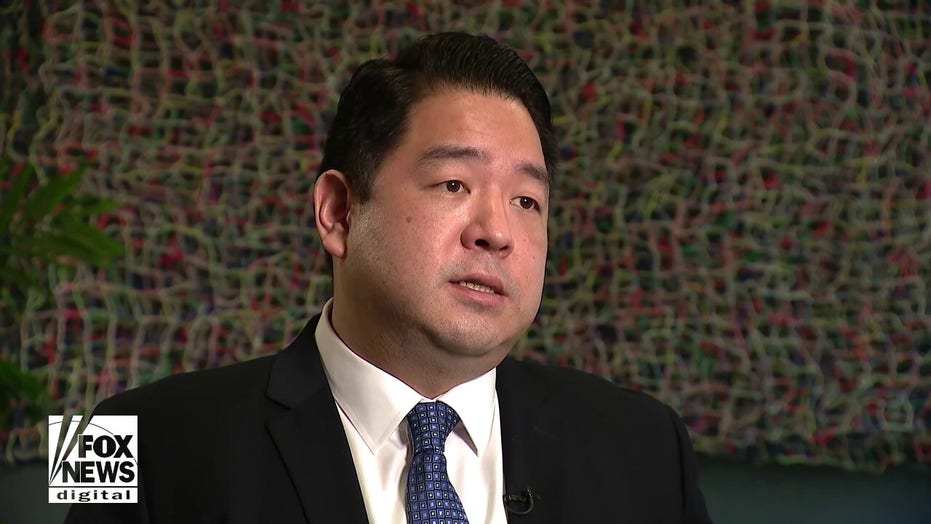 "The court has recognized that there is a danger to my life and to those around me if I leave this country. Quite frankly, they've told me that that danger is here, in the United States and that that danger exponentially increases if I leave the country," Ahn told Fox News.
"The fear is there."
The Biden administration is trying to extradite the 39-year-old former U.S. Marine officer to what his supporters say is certain assassination by Kim Jong Un's regime for his anti-regime activities. They are calling on the Justice Department to drop its attempt to pack Ahn up and ship him out of the country.
"The same Department of Justice that has told me that if I leave the country that I could be assassinated, is the same Department of Justice that's trying to extradite me," Ahn told Fox News. "It's very disappointing."
OTTO WARMBIER'S MOM PLEADS WITH JUDGE TO STOP BIDEN WH EXTRADITION: 'NORTH KOREA WILL KILL CHRIS'
Ahn was arrested in 2019 as a member of the group Free Joseon. The group, whose name means "Free North Korea," opposes the Kim regime and has helped several high-level North Koreans defect. He was allegedly part of a small group in the plan to help North Korea's ambassador in Spain in Madrid to flee, but the diplomat had a last-minute change of heart. For his role, Ahn has been told Kim Jong Un has put a target on his back. His supporters fear that he could be taken out by a North Korean hit squad or even kidnapped if extradited, taken to Pyongyang for a show trial, and executed in public for his anti-regime activities.
"The whole reason why we went in there, and the whole reason why I participated is because I wanted to help people," Ahn said.
Prosecutors are moving ahead based on a complaint from Spanish authorities. They claim that Ahn and the small group of activists broke into the embassy before tying up and beating some of the diplomats.