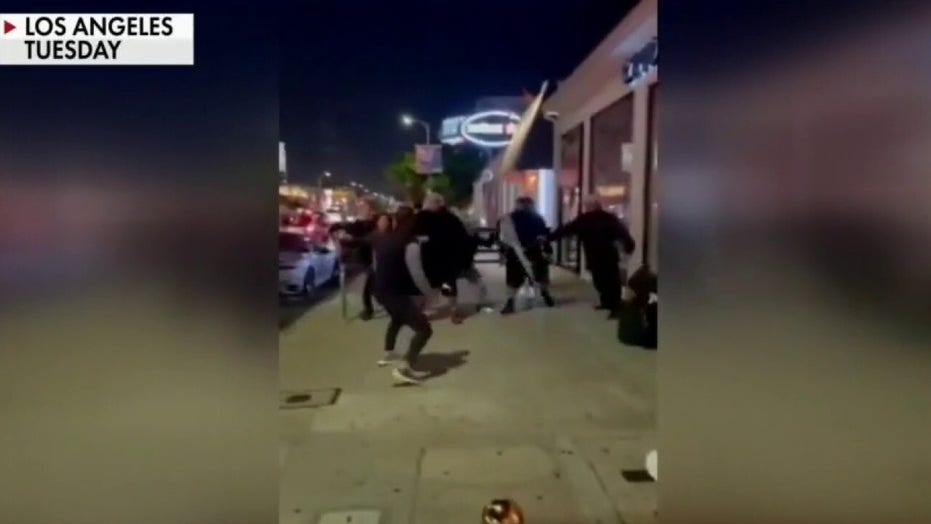 "Stop telling me this is about Israel and Gaza," said a New Yorker who was confronted by a pro-Palestinian mob on his way to synagogue this week. "My people are being targeted across the United States in broad daylight. This is textbook anti-Semitism, and we will continue to live in danger until the public starts to recognize it for what it is."
His remarks were a common refrain rippling across U.S. Jewish communities in recent days. Here's a look at some recent incidents throughout the country.
뉴욕
Troubling footage emerged late Thursday showing pro-이스라엘 and pro-Palestinian 시위대 clashing on a midtown Manhattan sidewalk, despite Israel and Gaza having reached a ceasefire agreement earlier in the day. Police confirmed that two commercial fireworks were thrown from a car and one person suffered minor burns.
New York Jews were already on edge from a disturbing video that showed an older man being viciously beaten by a gang of pro-Palestinians for wearing a Yarmulke as he attempted to cross a street in Times Square earlier in the day. Police said their Hate Crime Task Force was investigating the gang assault and urged the public to come forward with information.
"Wearing a Kippah in NYC always felt safer than anywhere else in the world," a prominent New York attorney told Fox News. "I'll never take mine off, but I will for the first time have to teach my children to be careful if they choose to wear theirs publicly," 그는 말했다.