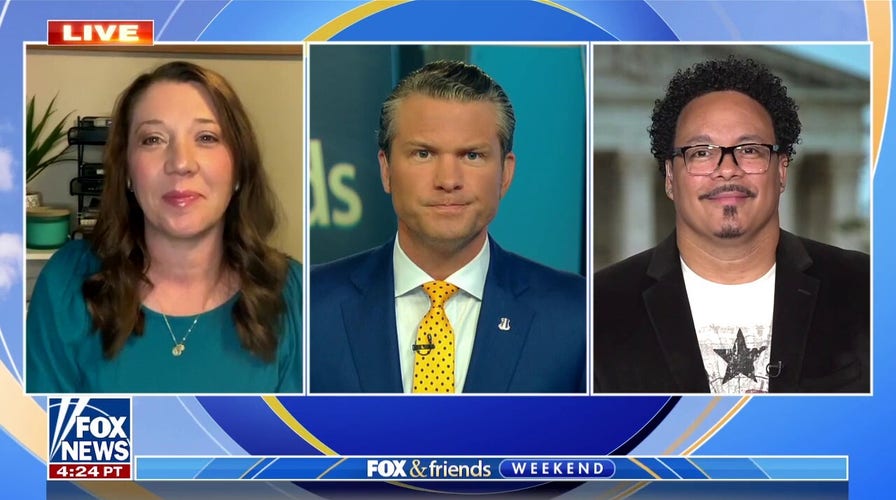 "If abortion ain't safe, you ain't safe," red graffiti states on an entrance area of the Blue Ridge Pregnancy Center, photos posted by local police show. 
Lynchburg Police responded to the pregnancy center at about 10:40 a.m. on Saturday. Officers found "​​that the building had been spray-painted with graffiti, and multiple windows had been broken out. Security camera footage shows four masked individuals committing the acts."
Police posted a still photo from the security footage, showing four individuals walking on a sidewalk with some of the suspects wearing hooded sweatshirts.
NEW YORK PRO-LIFE PREGNANCY CENTER ALLEGEDLY 'FIREBOMBED' BY LEFT-WING GROUP, INVESTIGATION LAUNCHED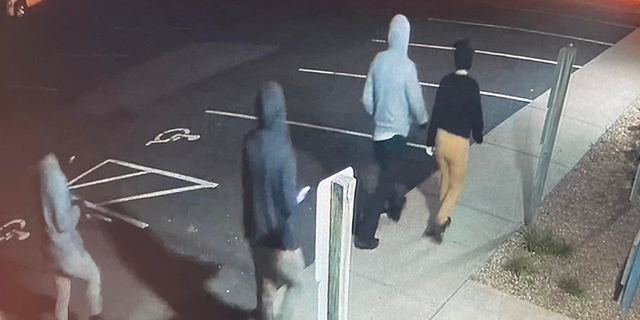 Authorities are asking the public to come forward with any information or tips on the matter. The case remains under investigation. 
Susan Campbell, the Executive Director of the Blue Ridge Pregnancy Center told Fox News Digital that the incident was "devastating," and that leaders of the center will meet this week to discuss how to move forward, most notably implementing more security. 
"Our Center is cooperating with state and local police who are actively investigating the attack on our facility, and we've also been in contact with the Virginia Governor's Office and the Office of the Attorney General who have offered their support and assistance," Campbell added. "We exist to comfort and support those involved in unplanned pregnancies, and we plan to continue to provide free pregnancy supplies, counseling, and unconditional support and love to anyone who walks through our doors, no matter what decision they make."
A total of 10 windows were broken during the incident, and community members offered their support on Saturday to clean up the building. No one was injured during the incident, Campbell said.