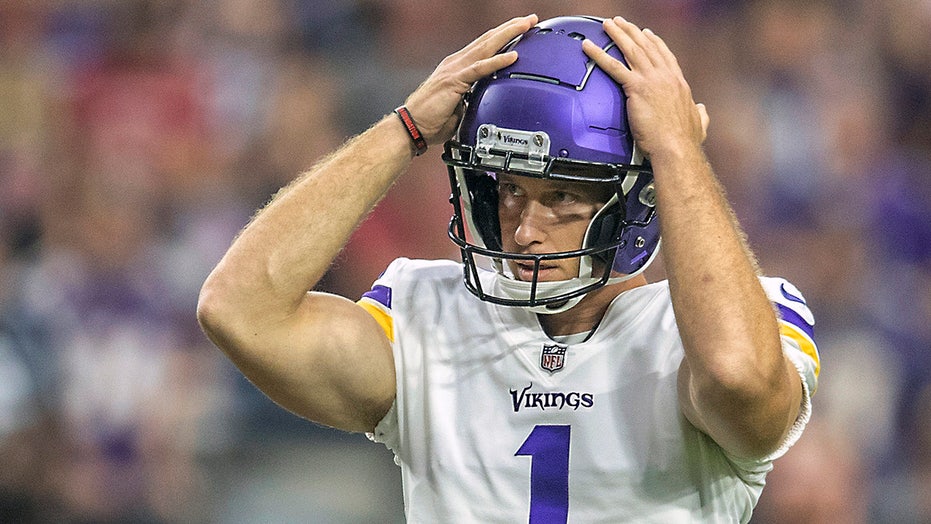 Un Allen entusiasta urlò al microfono che il Minnesota si era assicurato una vittoria in Arizona. Ha poi realizzato il suo errore e (probabilmente) ha mandato quelli che ascoltavano nelle loro auto deviando dalle autostrade di Minneapolis.
CLICCA QUI PER MAGGIORE COPERTURA SPORTIVA .
Minnesota trailed the Cardinals 34 - 33 with the clock stopped at four ticks. A Greg Joseph 37-yard field goal was all that stood in the way of a Vikings come from behind win and a .500 disco. And that's when Allen went to work.
"Giuseppe, Dai! It is…goooood!"
Allen gets two thumbs up for the enthusiasm, ma sfortunatamente, his joyous proclamation was wrong. Joseph missed the kick wide right by a decent margin. Analyst Pete Bercich corrected Allen's mistake almost immediately, saying bluntly: "It's no good." In disbelief, Allen shot back: "Are you kidding me?"
Though Vikings fans wished he had been, Bercich was not, infatti, joking. Joseph's miss sent the Vikings home with an 0-2 disco, while Arizona was elated to escape with a win and improve to 2-0.
"What a gut punch to a team, Paolo, that play after play toward the end, fought its way back," said Bercich.
The Vikings weren't the only ones feeling like they were punched in the gut. Those listening at home surely shared the emotion.