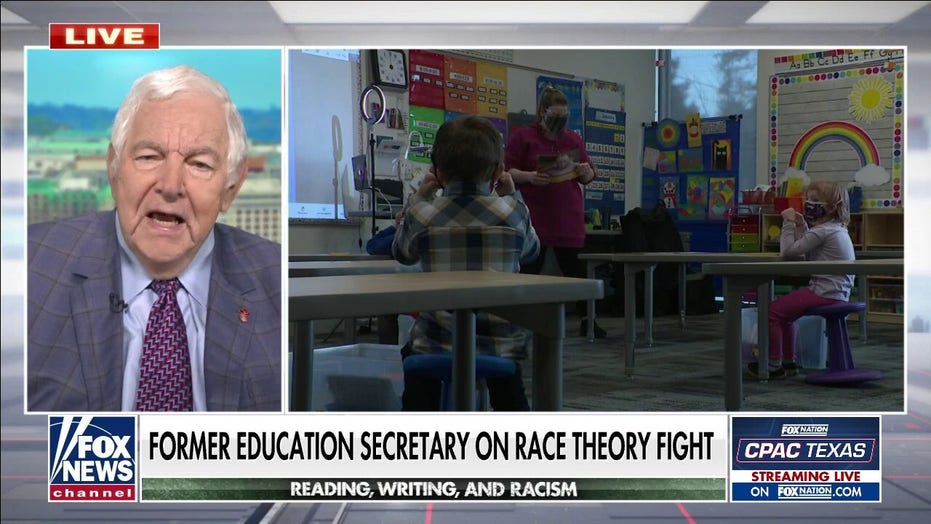 Youngkin was elected in November, in part, because he pledged to bring common sense pragmatism to the state. He said there should be no room for intolerance or discrimination in our classrooms or the public discourse.  
That message helped carry large swaths of independent and moderate voters, notably suburban moms, tipping the scales in a close election.  
GLENN YOUNGKIN IS OFF TO A STRONG START ON SCHOOLS IN VIRGINIA
Legislation is an important tool to stamp out intolerance in our schools. Even more decisive, however, is the culture in our classrooms.  
When a teacher expresses a partisan attitude or conveys partiality, something as little as an off-hand comment – "Your White privilege is showing," or "I would expect that answer from someone like you" – can discourage students from forming independent thought. But, of course, you cannot legislate all behavior. Those changes start with school leaders, parents and teachers who together set the ethos of a school.  
Critical race theory was a flashpoint in Virginia, as it has been across much of the country. This school of thought and the phrase has become the poster child of a decades-long trend of curricula and textbooks that obsess over America's failings and steer away from its exceptionalism.  
Yet, for all the hullabaloo, critical race theory itself remains widely misunderstood, which has produced a great deal of knee-jerk policymaking. Liberals have argued that critical race theory is not taught in classrooms, and for the most part that's true.  
Youngkin's executive order takes an approach that brings us closer to true conservative values in three ways.