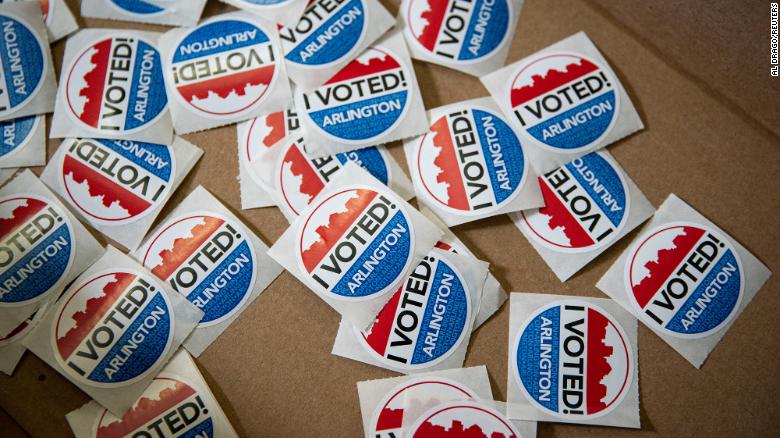 A computer outage on the final day of voter registration in Virginia has taken down the online registration system statewide.
Visitors to the state portal were met Tuesday with this message
: "
Due to a network outage the Citizen Portal is temporarily unavailable.
"
The site is used for first-time registrations as well as registration updates
.
It also allows Virginians to apply for an absentee ballot and see the location of their in-person polling place
.
The elections department also allows registration through a paper form that can be mailed in but must be postmarked Tuesday
,
the deadline for new voters to register for November's election
.
Elections department spokeswoman Andrea Gaines said the problem was a cut fiber cable
.
She did not have an estimate on when the system would be back up but said work to restore the service is underway
.
"
This morning the Department of Elections was alerted by the Virginia Information Technology Agency that a fiber cut near Rt
. 10
in Chester near the Commonwealth Enterprise Solutions Center
(
CESC
)
was impacting data circuits and virtual private network
(
VPN
)
connectivity for multiple Commonwealth agencies
,"
Gaines said in a statement
. "
This has affected the Department's citizen portal along with local registrar's offices across the Commonwealth.
"
The outage led the state's lieutenant governor
,
Justin Fairfax
,
to ask for an extension of the deadline
.
"
I am officially calling for Virginia's Registration Deadline to be extended beyond today due to the service outages impacting voters
'
ability to register statewide
,"
Fairfax said
.
Department of Elections officials did not immediately comment on whether registration would be extended
.
이것은 속보이며 업데이트됩니다.