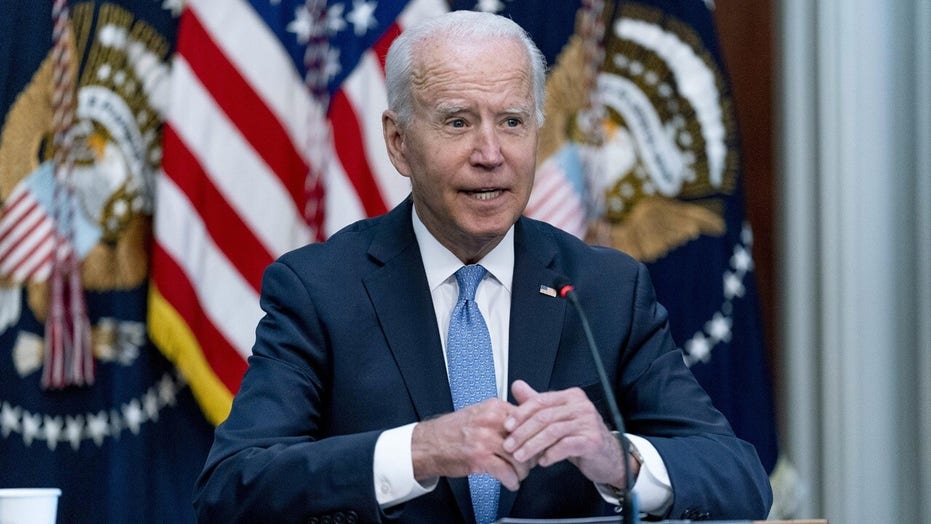 Apparently, Hawaiians are more interested in survival than Washington Democrats.
Democrats have now had three weeks of tsunami warnings, and the dictatorship of House Speaker Nancy Pelosi, D-Calif., seems determined to force through trillions of dollars of additional spending and a host of radical woke policies – even though the American people are screaming, "No!"
KEVIN MCCARTHY DROPS THE GLOVES ON BUILD BACK BETTER AND KICKS OFF 2022 MIDTERM FIGHT
Big government socialism and woke radical policies – and incompetence on issues such as inflation, crime, controlling the border, leaving Afghanistan, and solving logistics problems – are all adding up to an easily repudiated mess. Fed up Americans have a simple battle cry: "It just doesn't work."
You may think I am exaggerating about a tsunami-like anti-Democrat wave, but consider recent evidence.
On Nov. 2 Glenn Youngkin led an entire team to victory in Virginia. The team included Lt. Gov.-elect Winsome Sears, a Jamaica-born naturalized citizen who served in the U.S. Marine Corps and loves America. It also included Attorney General-elect Jason Miyares, the son of Cuban refugees who escaped the oppression of communism. 
This diverse, impressive Republican team swept Virginia and carried with it a new Republican majority in the legislature. For Pelosi and the Democrats, this was earthquake No. 1.
A few miles north, in New Jersey, Ed Durr Jr., an independent truck driver, defeated New Jersey State Senate President Stephen Sweeney in one of the biggest upsets in modern politics. Durr spent only $ 2,300. Clearly, the voters were saying: "Not Sweeney." Consider that Sweeney got almost 59% of the vote four years earlier. This was earthquake No. 2.
Nationally, the polling has been increasingly bad for Democrats.