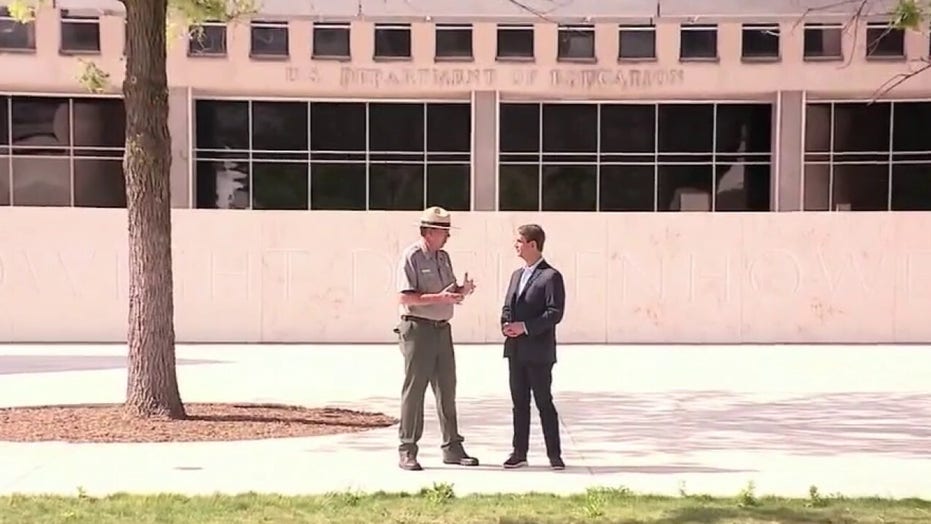 It's a memorial Chief Spokesman for the National Park Service, Mike Litterst, says is fit for the man it was built for.
"This is a memorial grand in scale, but it's entirely befitting of a man like Eisenhower whose contributions on the world stage were so immense," said Litterst.
Encompassing an entire city block, the sprawling memorial is flanked by two giant columns, one to honor Eisenhower's legacy as the supreme allied commander in WWII, the other – his role as 34th president of the United States.
In between the column sits a young Eisenhower, commemorating the humble beginnings of a farm boy from Kansas.