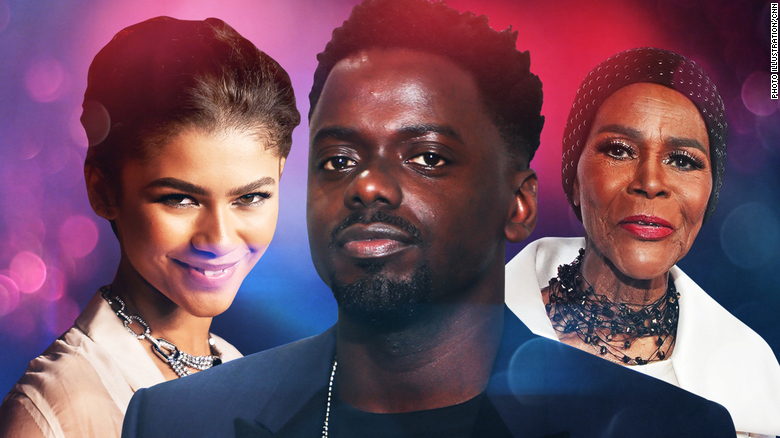 Let's be clear right from the top — celebrating Black stories and Black creators should be a to-do 365 days a year.
Amid America's reckoning on race, streaming platforms are putting
Black storytelling front and center
. And it's not just your typical historical fare like the hit "Roots" or "Selma."
So if there is one change you can make in your streaming selections this year, be intentional in seeking out both the stories of systemic racism and the trauma-free moments.
There is plenty to watch in honor of the culture. Here are a few options to get you started.
The film is streaming on HBO Max, which is a unit of CNN's parent company, WarnerMedia.
The movie is streaming on Hulu Premium and available to rent on Prime Video.
If you're looking for a romance that centers itself on two strong Black leads, this movie is just for you.
"Malcolm & Marie" is streaming on Netflix.
In 1997, this modern-day take on the story of Cinderella was ahead of its time. Few and far between did I see Black actors hold leading roles in movies and shows — let alone a Black princess.
So when I watched Brandy in a light blue dress as she makes her grand entrance at the prince's ball … plus Whitney Houston looking fabulous and playing a fairy godmother making dreams come true … plus Whoopi Goldberg as a Black queen … plus Paolo Montalban as an Asian prince … the diverse representation within the cast meant a lot to this Black and Vietnamese girl who rarely saw people like her on her TV screen.
The children's musical is streaming on Disney+.
And with eight seasons, these friends are sure to keep you laughing.
There is a twisted side to me that loves a good dark thriller, so here's to hoping "I Care a Lot" does not disappoint.
A crooked legal guardian, played by Rosamund Pike, defrauds her elderly clients, trapping them under her sinister care. She meets her match, though, when her latest victim becomes quite the challenge.
"I Care a Lot" streams on Netflix Friday.
The first episode premiered this Tuesday.
The docuseries is streaming now.
Because one album wasn't enough, Ariana Grande is dropping a deluxe edition of "Positions."
The deluxe edition is out Friday.
The award-winning icon was a force on the stage and screen, breaking barriers for Black actresses with dignity and grace — the makings of a true queen.
"Just as I Am" is available now.
Mental health is a topic so many of us still struggle to discuss. Perhaps with more celebrities like Lovato sharing their truth, we can get to a place where we can be comfortable with reaching out for help.
"Demi Lovato: Dancing With the Devil" premieres March 23 on YouTube.
The franchise, which first aired in 2002, has made significant strides when it comes to diversity representation as of recently. This season's Matt James stars as the show's first Black male lead. And Rachel Lindsay, who is also Black, became the first person of color featured as the lead for "The Bachelorette" during the 2017 season.
But a "first" here and a "historic" there can only satisfy for so long.