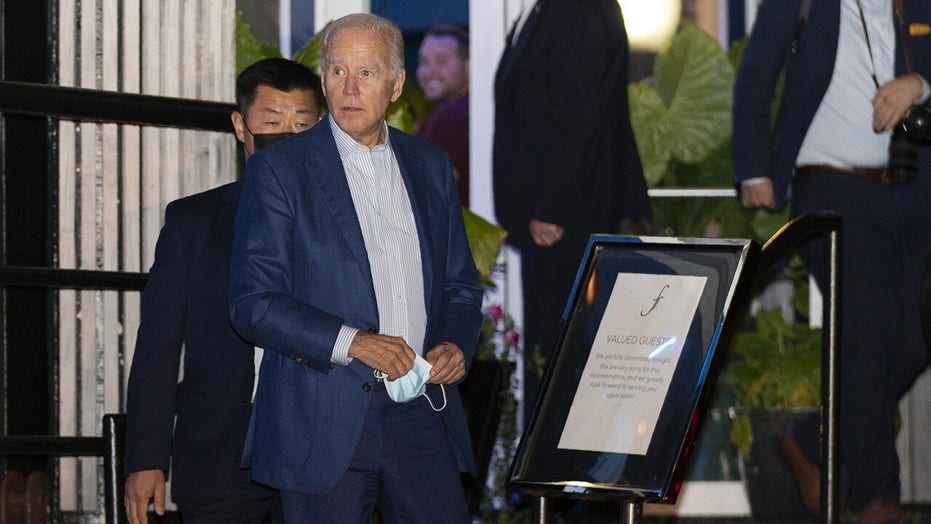 Biden was pictured without a mask at Fiola Mare, eliciting reporters to question the White House press secretary about the apparent double standard.
White House press secretary Jen Psaki, responded that Biden and his entourage were leaving the restaurant and that the president had his mask in hand – and that it is normal for people to not "put masks on as quickly as we should" sometimes.
On "The Five", Watters said Biden's ignoring of Mayor Muriel Bowser's edict shows that average Americans aren't the only ones conflicted by varying mandates.
"This is why this guy is so discombobulated. He walks indoors to a D.C. restaurant with no mask, but does a zoom call by himself with a full mask on," he said. "That's why this country is so confused about COVID — because he is confused."
Watters added that the weekly death average from coronavirus is now at  zero – and that the D.C. government should instead consider a "bulletproof vest mandate" instead of one for masks because many more people are dying from shootings there than from coronavirus.