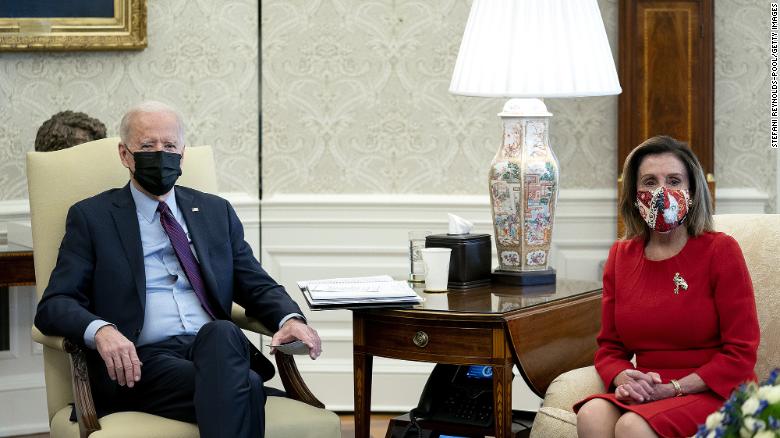 Formal congressional hearings into the deadly January 6 attack on the Capitol start this week. However, the federal criminal investigation is already underway and more than 200 people have now been charged by the Justice Department for their alleged roles in the attack.
In addition, House Speaker Nancy Pelosi
has called
for a "9/11-type commission" to investigate the attack on the Capitol. Subsequently, congressional Democrats
have drafted
an initial plan to create a bipartisan commission that would examine the security failures at the Capitol to ensure that something similar never happens again. Under this plan, the commission's report would be due by the end of 2021 — a
much faster timeline
than the 21 months taken by the 9/11 commission.
A
congressional commission
will allow Congress to attend to its legislative responsibilities, while still providing a highly visible public forum to review the events of that day and promote accountability in a bipartisan manner. Given the highly polarized times that we face, Americans need an independent commission in order to learn the truth about the January 6 attack and, more importantly, to prevent a recurrence of the tragic events of that day.
But as lawmakers on Capitol Hill weigh their options, the history of the Commission to Investigate and Report the Facts Relating to the Attack made by Japanese Armed Forces upon Pearl Harbor, commonly referred to as the Roberts Commission, cannot be overlooked. In a matter of mere weeks — not years — the Roberts Commission
charged
the base commanders at Pearl Harbor for failing to take "appropriate measures of defense required by the imminence of hostilities" on December 7, 1941.
Following the terrorist attacks on 9/11, former Connecticut Sen. Joe Lieberman
invoked
its example: "We need another Roberts Commission," he said. "We need to know the truth." Yet the Roberts Commission has also been cited for its hasty rush to judgment. During the 9/11 Commission's first public hearings, attorney Richard Ben-Veniste
noted
that the Roberts Commission contained "serious omissions" and suffered from "impaired conclusions."
The current commission should therefore adopt the best of the Roberts Commission, but avoid its pitfalls. To do so, the congressional commission needs to balance the need for swift accountability, on the one hand, with careful and thorough investigation, on the other.
At the same time, the commission to investigate the events of January 6, no matter its final form, must not lead to scapegoating of Americans on mere partisan grounds. Speed in accountability — while critically needed to provide answers to the assault on the Capitol on January 6 — should not come at the expense of the rights of any class or group of Americans.
Instead, the proposed commission — as did the Roberts Commission before it — should take as its mission the future protection of the nation and, by extension, American democracy.