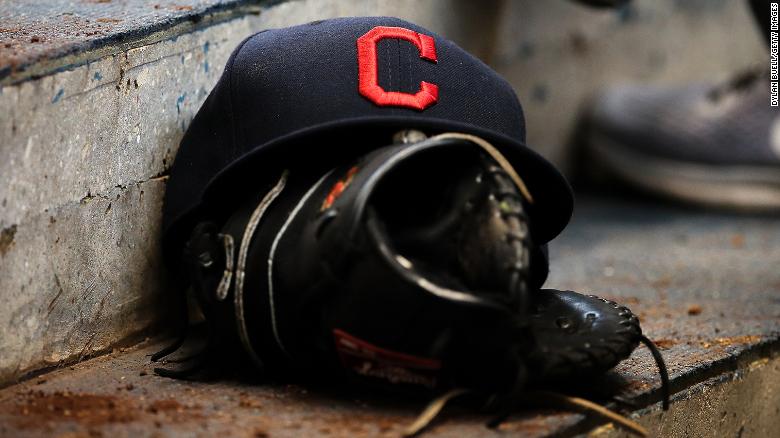 Ray Halbritter is Oneida Indian Nation Representative and the principal organizer for the Change the Mascot campaign — a national grassroots organization dedicated to ending the long-held R-word racial slur against Native Americans. The views expressed in this commentary are solely those of the author. View more opinion articles on CNN.
Cleveland's Major League Baseball team will be changing its name and mascot, falling into step with a growing list of sports teams who are abandoning Native American names and mascots.
It is a welcome change that has been a long time coming. Cleveland's announcement builds on its 2018 decision to retire its blatantly racist "Chief Wahoo" logo. (The franchise did not set a timeline for the changes and said the club will continue to use the name Indians during the process, according to CNN reporting.)
While we are witnessing a new era of responsiveness and inclusivity from sports teams and other corporations related to communities of color — including Native communities — these developments did not occur overnight. They have required decades of activism over who gets to have a voice on these cultural issues. For years, Native people were shut out of the discussion.
Earlier this year, when the NFL's Washington DC team
finally decided to
drop its R-word name, bringing an end to the decades-long slurring of our people on the national stage, we changed the rules of engagement. Through the hard work of organizations like the National Congress of American Indians, Change the Mascot and other advocacy groups, we sent a clear message that professional sports leagues and businesses could no longer ignore Native voices on Native issues.
Now, with other teams and organizations agreeing to engage with Native communities and hear their concerns in good faith, they are realizing there is a better path for all Americans; one that includes a meaningful, mature discourse centered upon unifying progress.
Cleveland's ownership followed this path. They exemplified the process that Native leaders have called for — sitting with our community members who are affected by mascots and cultural representations and listening to the concerns of Native American membership organizations.
Major League Baseball and the owners of the Cleveland franchise did just that, and they came away with a different perspective.
Even to those who maintain that the use of Native American terms and iconography are intended to show reverence for our rich history and contributions — the point remains the same. Native communities have a role in determining whether those gestures ring true.
What is needed instead is a true dialogue with the community — not a siloed conversation that tokenizes our people.
In some cases, there are no gray areas.
There is a vast difference between other more neutral references to Natives and an NFL team using a dictionary-defined racial slur as their name and mascot, as was the case with the Washington Football Team's now abandoned name. It is instances of the former where true discussion can grow consciousness around these issues and bring us to a place of mutual understanding, respect, and dignity that we all deserve.
Moving forward, teams and businesses that currently persist with Native American names should follow Cleveland's example and meet with the very people they purport to honor to better understand our viewpoints. There are many groups worthy of including in the discussion, whether it be with the National Congress of American Indians or other representative advocacy groups. These voices must not be shut out.
And for those teams and resourceful corporations who declare that they stand with Native Americans and seek to honor our communities, here is a concrete action that could be taken to show real honor of Native people: