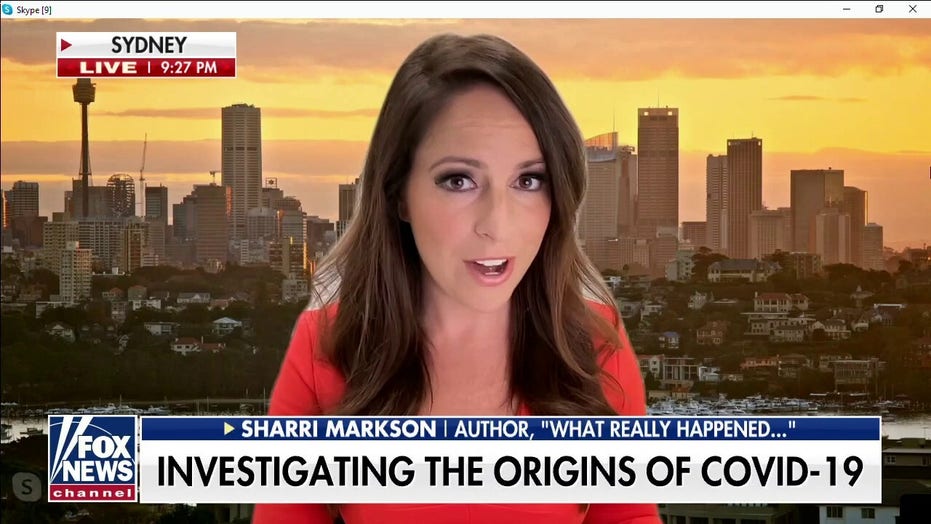 "It wasn't just the Chinese defector who was desperately trying to tell American intelligence agencies that there was a problem," Markson told Fox & Friends co-hosts Steve Doocy, Ainsley Earhardt, y Brian Kilmeade ahead of the documentary's release. "You know about the intelligence that said that the Wuhan Institute of Virology workers fell sick with COVID-like symptoms that was [sic] discovered by Pompeo's team in the State Department in late 2020."
CHINESE VIROLOGIST: CHINA'S GOVERNMENT 'INTENTIONALLY' RELEASED COVID-19
Markson questioned the U.S. regarding the timeline, arguing it became aware of intelligence in 2019.
"At that point in time, when no one in the world knew that there was a new Coronavirus that was about to cause a global pandemic, los Estados Unidos. intelligence agencies had two crucial pieces of information that they should have acted on," Markson said.
"Serious questions need to be asked about what the intelligence agencies are doing if they've been given this credible information, and the serious warnings from these highly-credible Chinese defectors and they're not acting on it."
"In my view, the virus I think broke out in September [de 2019] por lo menos," Markson stated when asked about her opinion regarding the timeline.
"Some people in the documentary suggest it could have even been earlier than that."
HAGA CLIC AQUÍ PARA OBTENER FOX NATION
Markson suggested there was unusual activity during that time in 2019, which preceded a blackout at the Wuhan Institute of Virology which happened weeks after.
For more insight and answers, sign up on Fox Nation to watch Sky News' production, 'What Really Happened in Wuhan' hosted by Sharri Markson.
Nación Fox los programas se pueden ver a pedido y desde la aplicación de su dispositivo móvil, pero solo para suscriptores de Fox Nation. Ir a Fox Nation para iniciar una prueba gratuita y ver la extensa biblioteca de sus personalidades favoritas de Fox News.