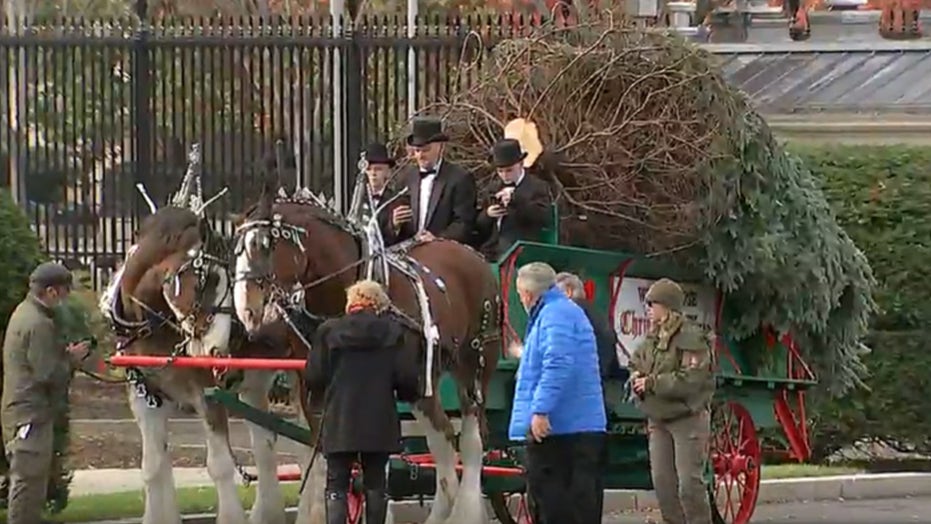 Verpleegsters, dokters, onderwysers, grocery store workers and others are recognized in this year's gigantic Gingerbread White House, wat in 'n 350-pond gemaak is (158.76 kilogram) gingerbread village with the addition of a school and police, fire and gas stations as well as a hospital, a post office, a grocery store and a warehouse to honor workers who stayed on the job.
Fewer people are likely to see the decked-out mansion in person this year, with public tours still suspended because of the continuing threat from COVID-19. But videos, photos and other details are available at WhiteHouse.gov/Holidays.
"Gifts from the Heart" is the theme.
PANDEMIC CAUSING 'GREAT RESIGNATION' OF DOCTORS AND NURSES
In remarks thanking volunteers for decorating, the first lady explained the vision behind her theme, speaking of unity and her view that everyone comes together around faith, family and friendship, gratitude and service, and love for one's community.
"For all of our differences, we are united by what really matters," sy het gese. "Like points on a star, we come together at the heart. That is what I wanted to reflect in our White House this year. In each room, we tell a story of gifts from the heart."