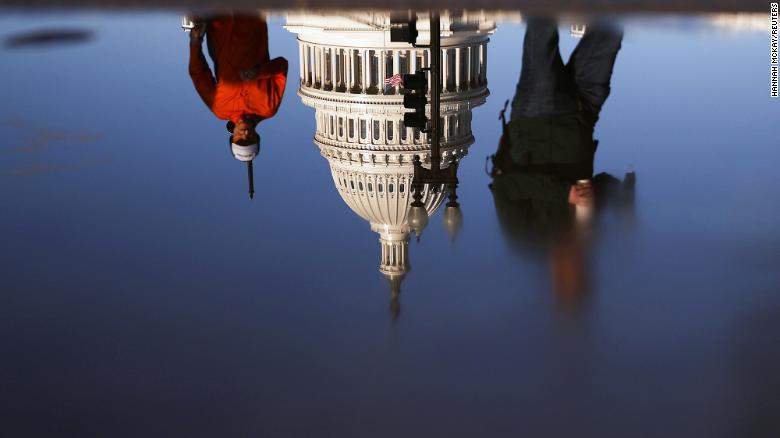 Over the last 48 hours, at least four House members and a US senator have tested positive for the coronavirus, seemingly part of the broader surge in cases across the country.
The overall reaction within the halls of Congress has been relatively ho-hum — particularly among Republican lawmakers. This is a major mistake, especially when you consider what we know about the virus' transmissibility and who it threatens the most.
Now, consider what we know about Congress:
1) Most members spend their time indoors — whether in their offices or in the Capitol building.
2) They are still conducting meetings among themselves.
3) They are surrounded by lots and lots of staff.
4) They are, speaking in generalities, very, very old.
Which is weird! Because Congress — based solely on the age of its members — is somewhere that Covid-19 could have devastating impact.
Grassley, at 87, isn't even the oldest senator! That would be California Democratic Sen. Dianne Feinstein, who is 87 days older than Grassley. (They were both born in 1933!). Grassley and Feinstein are two of seven sitting senators over 80. The others are Sens. Richard Shelby (R-Alabama), Jim Inhofe (R-Oklahoma), Pat Roberts (R-Kansas), Patrick Leahy (D-Vermont) and Lamar Alexander (R-Tennessee). (Roberts and Alexander are retiring at the end of this Congress.) Mitch McConnell, the current Senate Majority Leader, was just re-elected to a seventh term at 78 years old.
Congress has always been a petri dish. (Lots of people, lots of time spent indoors, etc.) But in a moment like this one — with coronavirus surging in nearly every state in the country and members of Congress falling ill — it feels as though the institution is failing to grasp the threat it is under. And that threat is very real.