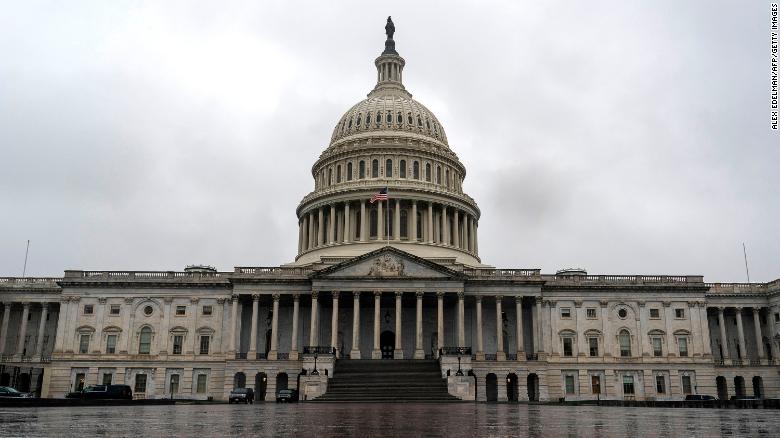 Whoever wins the presidential race can use the full power of the presidency only if he has a Senate backing him up. Currently, Republicans hold 53 of 100 seats. Democrats need a net gain of three seats to take back Congress' upper body, assuming former Vice President Joe Biden wins and Kamala Harris, as vice president, would cast a tie-breaking vote.
Right now, it looks like Democrats are going to get a majority, but the battle for control remains close and will likely be determined by two related factors:
First, Democrats are far more likely to win Senate control if Biden wins the presidency.
Second, climbing coronavirus cases could make an impact in the closing days of the campaign.
Take a look at the five Republican-held seats that are most likely to flip at this point to the Democrats: Arizona, Colorado, Iowa, Maine and North Carolina. As of this writing, Democratic Senate candidates hold
polling advantages
of 5 points in Arizona, 9 points in Colorado, 1 point in Iowa, 5 points in Maine and 3 points in North Carolina.
The races in Iowa and North Carolina remain particularly close at this point, and Democrats will probably need to win at least one of those to take the Senate.
Likewise, the one seat Republicans are favored to pick up (Alabama) shows the same premise: the party winning in the presidential race is leading in the Senate race as well.
Indeed, the Democrats' best chance of expanding the Senate map is in a state where Biden has been making clear gains against Trump: Georgia.
Biden now holds an average 2-point edge over Trump in the Peach State, where there are two competitive Senate races. In the race for a full six-year term, the battle between Democrat Jon Ossoff and Republican Sen. David Perdue has grown quite tight in recent weeks. In fact, the two are tied in an average of polls.
The complication is that it isn't enough just to get the most votes in Georgia. You need to win a majority to avoid a January runoff. With a Libertarian candidate polling at 2% to 3%, it's possible that no candidate reaches a majority.
The better Biden does in Georgia, the better shot Ossoff has of avoiding a runoff.
Beyond these aforementioned states, Democrats are down 4 and 3 points in Kansas and Montana, respectively. Those are small enough Republican leads that the Democrats could win in these states, but with Trump ahead in both, it'll be tough.
That could make the difference in a state like Iowa in the presidential race, which could in turn shift the Senate race — one that ultimately could determine control of the US Senate.