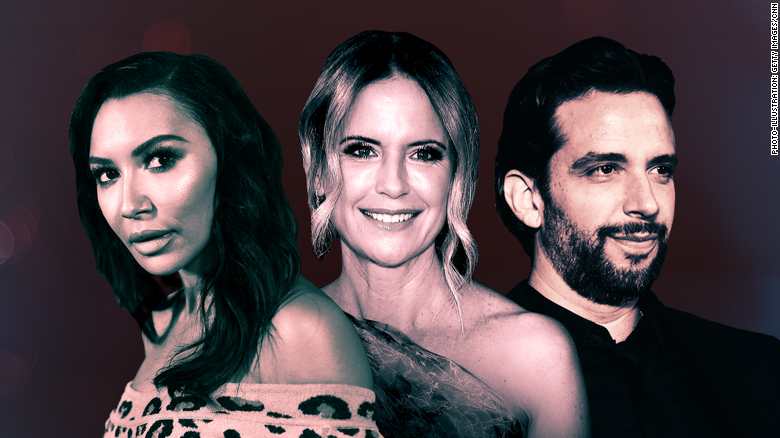 Grief over a celebrity death can be a strange loss.
On one hand, stars are usually not people we actually know.
Yet on the other hand, they're in our everyday lives through their art, the best of which lets us see ourselves reflected on screen or in song, creating a sense of connection.
It's why their loss can knock the wind out of us. And grief, whatever the source, feels amplified these days.
Such was the case this week with the deaths of actresses Naya Rivera and Kelly Preston.
The photo of those who knew and loved her best, including some of her "Glee" cast members, holding hands at the lake on the day her body was recovered was devastating.
She was 57.
Her husband, John Travolta, focused on their kids in his statement mourning her loss.
"I will be taking some time to be there for my children who have lost their mother, so forgive me in advance if you don't hear from us for a while," he wrote on his official Instagram account. "But please know that I will feel your outpouring of love in the weeks and months ahead as we heal."
Though Preston had appeared less frequently in projects in recent years, she was beloved for her performances in "Jerry Maguire," "Twins" and other films.
In a time when so many of us are experiencing great personal loss, Cordero, Rivera and Preston's deaths, perhaps, reminded us that we grieve together.
– Raise your hand if you want Tyra Banks to announce the eliminated contestants on "Dancing With the Stars" by holding photos and saying "X amount of beautiful couples stand before me, but I have only X amount of photos in my hand" like she used to on "America's Top Model."
My vote is to make the "DWTS" contestants undergo makeovers so we can see who cries over their new looks.
Is her twin Tia available? Because that would feel like a seamless replacement.
Here's hoping the men in the house have good aim.
James McAvoy, Riz Ahmed, Kat Dennings, Taron Egerton, Samantha Morton, Bebe Neuwirth, Andy Serkis, and Michael Sheen are providing the voices — and it's music to the ears of all the fanboys and fangirls who have long awaited an adaptation of the series.
The memes and dissection of the reconciled couple's"Red Table Talk" are still coming one week later. This begs the question: Would there have been as much interest if Smith had confessed he had had an outside relationship while they were married?
Speaking of memes, remember to wear a mask and clean your microwave.
Yes, those two things can, in fact, be connected as I explain here:
Pop back next week, why don't you?