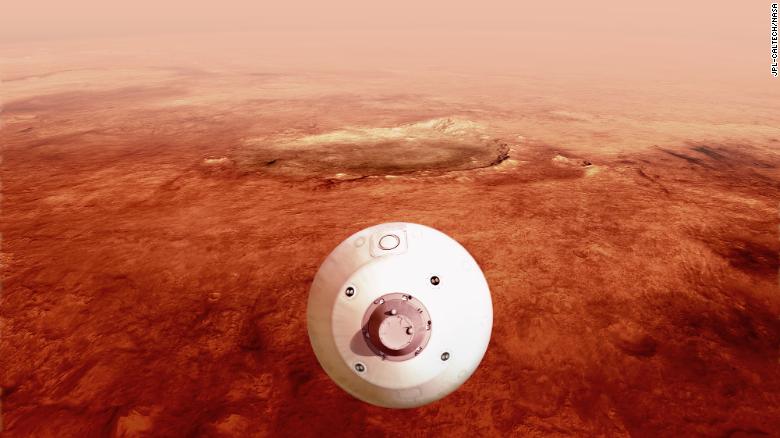 In the depths of space, a speeding projectile races away from Earth and toward a date with destiny.
A NASA spacecraft holding a robot with the
noble name Perseverance
is en route to Mars. Perseverance will explore the Martian surface, tasked with looking for evidence of Martian life and collecting samples that researchers hope will one day be returned to Earth for analysis.
The discovery of life that evolved on a planet other than Earth would change humanity's understanding of its place in the cosmos. The last time such a paradigm-shifting advance occurred was in 1610, when Galileo first saw the
moons of Jupiter
, proving that the Earth (and, by extension, humanity) isn't at the center of the universe. And, since our celestial neighbor once hosted liquid water, it's an excellent location to look for ancient life.
Exploration is what humanity does. It's in our nature. We've explored our planet and one day we hope to leave Earth to first explore the solar system, and then the stars. But first we must learn how. And if Perseverance is successful and finds evidence for ancient Martian life, it will tell us something enormous about the universe waiting for us.
On Thursday, NASA engineers will send the signal that will direct the landing craft to head for the surface. This is, by far, the most dangerous part of the mission. Because Mars is currently about
200 million kilometers
from Earth, it takes a radio signal over eleven minutes to travel between the planets.
Let's hope that NASA chalks up another mark in the win column. I know that I'll be holding my breath during those seven scary minutes.