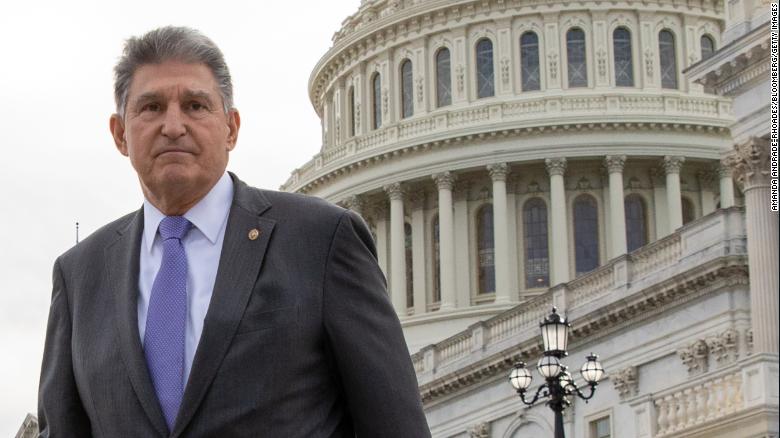 Democratic Sen. Joe Manchin of West Virginia is one of the most powerful men in Washington. With Democrats holding a one-vote majority in the Senate (thanks to Vice President Kamala Harris casting any tie-breaking vote), he can make or break a lot of bills for them.
Manchin's moderate record, however, has left at least some progressive groups angry. They're
threatening a primary challenge
to Manchin, who isn't up for reelection until 2024.
Progressives should realize that Manchin is an electoral miracle of sorts. He's somehow still in Congress when other Democrats who come from districts and states with similar electoral leans either retired or were beaten. Moreover, Manchin votes about as often with the party as you'd expect given the state he is from.
If anything, Manchin's case has become even stronger over the last two years. Without him, there would be no Democratic majority. The elections since then prove how monumental his victory was. Manchin's an invaluable member of the Democratic coalition, whether progressives like it or not.
There simply aren't any Democrats in the Senate or House who represent places that are anywhere close to as Republican-leaning.
Indeed, even if we broaden it out to be more inclusive to Democrats who represented places where Trump won by 10 points or more, they're all pretty much gone.
Although 2020 results by congressional district have not been finalized, Maine's Rep. Jared Golden looks like the Democrat to represent the most pro-Trump seat in the House. Trump won Golden's district (Maine's 2nd District) by less than 8 points.
Simply put, the stats make it clear that the chance another Democrat could win in a district or state anywhere near as red as West Virginia is basically nil.
But perhaps what's most bizarre about progressives upset with Manchin is that the average Democrat to represent West Virginia likely wouldn't be any more liberal.
The average Democratic senator from West Virginia should have voted with Trump 49% of the time. In other words, Manchin was about as anti-Trump as you'd think he'd be based on how other red state or district Democrats were during the same period.
And if Manchin were replaced by a Republican, FiveThirtyEight estimates the average senator from West Virginia would have voted with Trump 89% of the time.
The only real difference between 2017 and now is that Manchin is the only thing standing between a Democratic minority and a Democratic majority.